Sitting here in the Great White North, watching the NHL All-Star game, full of all-you-can-eat wings, things are good. The only trouble is what's outside. According to my mother (and based on the photo of family dwarfed by a mound of snow over six feet tall at the side of the driveway at home), it's not even that bad here. It's just that, to me, any kind of weather that includes temperatures low enough to allow for freezing isn't really my cup of tea.
It's not helpful that my mind is 8,578 miles away in Durban, South Africa. The crew of the Africa Mercy moved back on board yesterday after living on land for the last five months while the new generators were being installed. Facebook statuses are flying thick and fast, all about unpacking and settling in and being home again.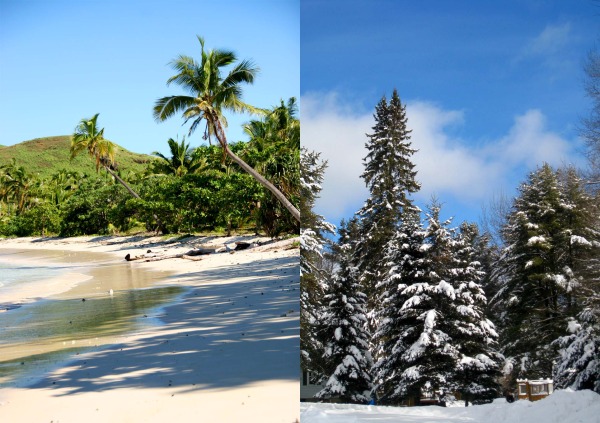 I might have Canadian blood running through my veins, but given the chance, I'd take the tropical beach over the winter wonderland any day. Especially if it's anywhere near a certain big white ship that's getting ready to set sail for Sierra Leone.
Which would you choose?