There's a new t-shirt company on the internet called
Sevenly
. The premise is simple: one design, one charity, one week. Every week they're highlighting a different group and selling t-shirts to raise money for that charity. For every t-shirt purchased, they'll donate seven dollars, and the charity this week is our very own - Mercy Ships!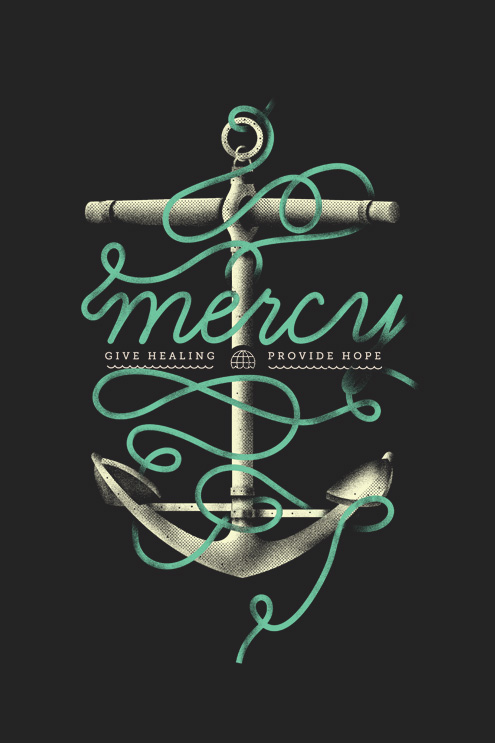 That's the design that they made for us, and I have to admit that I love it. (It's a lot cooler than the designs that the ship offers, to be perfectly frank, and they use American Apparel t-shirts which are among the softest I've ever come across.)
If you want to sport a sweet tee and support us while you're at it, head on over to Sevenly sometime this week!