Some succulents, a campfire, and a bee on a flower. These are a few of the pretty things I've seen since coming home from Peru, and they're also the wallpaper choices for October. Only of of these has traditional 'fall' colours in it, so I think I might be clinging to summer a little more than I usually do. (Which is weird, since I've been dying for a few cool days before heading back to Africa.)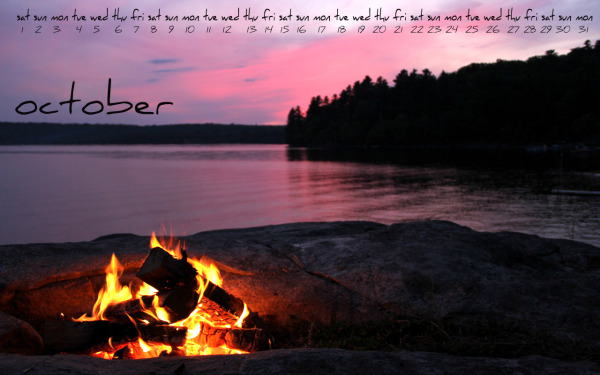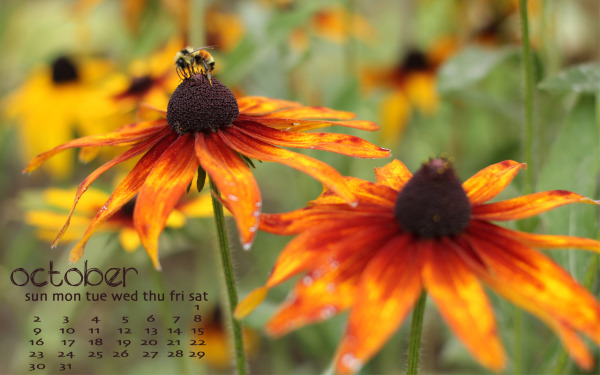 So if you're ready for fall, there's some yellow and orange, and if you can't bear to let go of summer, have one last campfire by the lake. It's your desktop.
I'm posting these early, because I'm getting ready to pack and go back to Africa, so I'm pretty much guaranteed to forget this if I don't do it now. Happy almost-October!
(Click the photos to get a full-size version that you can use as your background.)