I could post a hundred photos, and it still wouldn't begin to describe Selection Day to you. But since each one is apparently worth a thousand of my words, here are a few of the faces that I saw on Wednesday.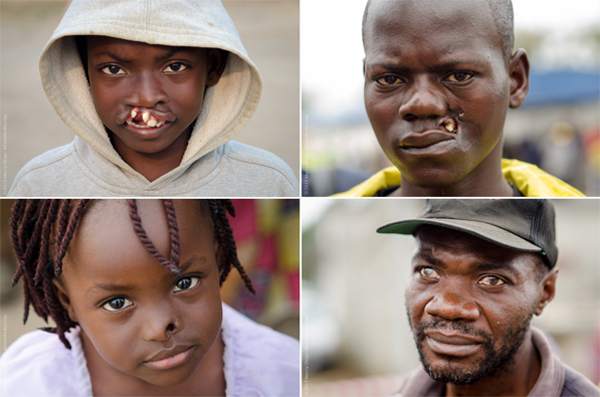 (Photos: Michelle Murrey)
It was the largest Selection Day in Mercy Ships' history. 7,354 were in the line that stretched so far we had to close off two city streets just to hold it all. 4,236 of those came through our gates, a slightly different number than I gave you on Wednesday night, probably due to the inherent difficulty of keeping track of seven thousand people using tiny scraps of paper. (I'd be more inclined to trust the official number.) I was inside, so the line I saw was just a few people long, from the gate to the steps where I was standing with the rest of the pre-screening team. I had no idea what was going on outside; I might not have had the strength to continue if I'd known that it looked like this.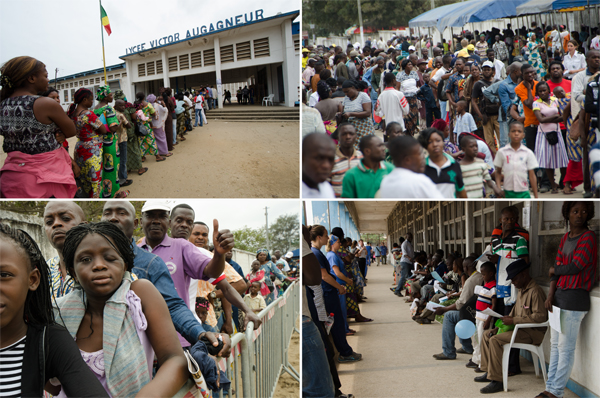 (Photos: Deb Bell)
It's perspective in its rawest form, bearing witness to this kind of desperation. I come from a place where five minutes sitting in an air conditioned car in a fast food drive through lane feels like an eternity. Here the waiting is measured in hours and days and endless years before there's anyone at all who can help, and even with everything we can do, there were so many we had to turn away.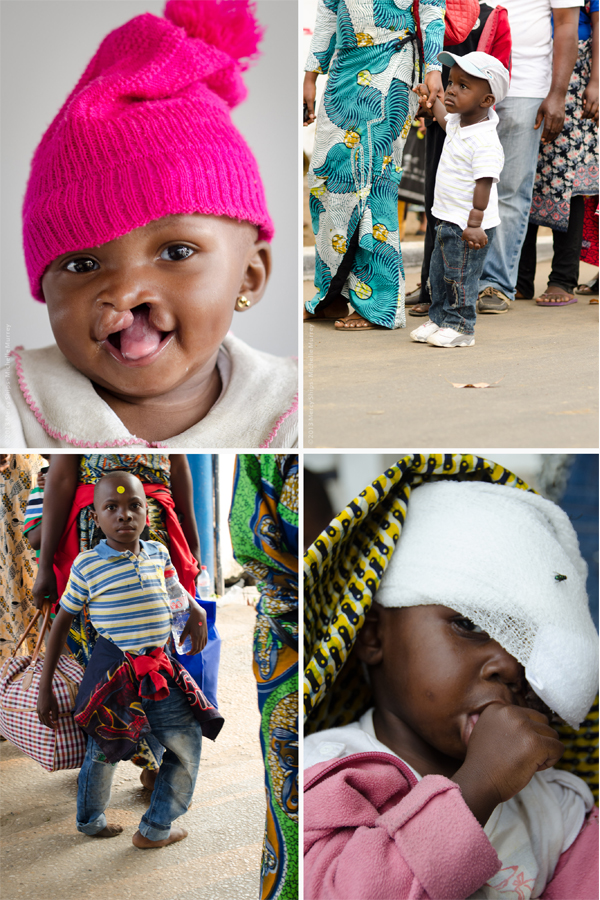 (Photos: (Top) Michelle Murrey (Bottom) Deb Bell)
One by one they came to us, old and young and everyone in between. Here are two from the opposite ends of the spectrum who came through my line; it took me a good five minutes to surrender the little baby girl, just six weeks old, back to her beaming mama, and the old woman's eyes shone up at me from somewhere around my waist when I handed her the blue card that would send her through to be seen by a general surgeon.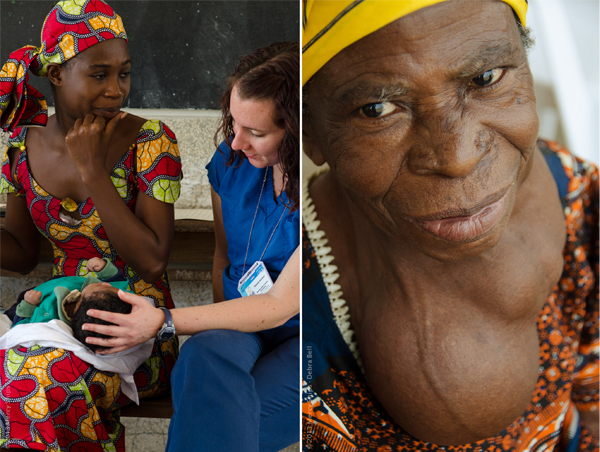 (Photos: Michelle Murrey)
The hospital opens tomorrow as the first patients are admitted. Surgery starts on Monday, and I can hardly wait to hear the stories of transformation. For the Chandra family, unfortunately, we won't be getting them firsthand, at least not for a few months.
We board a plane tomorrow afternoon headed for Germany where we'll spend some time visiting some dear ship friends before making our way to England where the Husband of Joy will be receiving some further training at the marine college in Newcastle. His courses end at the end of November, and since we were already going to be halfway there, we went ahead and booked tickets to New Jersey so we can spend Christmas with friends and family in North America. I've got a nephew and a newly-minted cousin-in-law (as of about three hours ago) who I have yet to meet, so some time on Canadian soil is sorely needed.
It's strange to be leaving just as everything is starting, and I find myself already looking forward to coming home again and slipping into my blue scrubs for a shift on the wards. That will have to wait for now though; we've still got a whole lot of packing to do. I'm not sure what kind of internet access we'll have over the next four months, so posting will be sporadic at best, but I'm pretty sure I'll have some stories of my own as I try to figure out how on earth to parent a child without the help of this community.
I'm really not sure how this is all going to work out; I don't even know how to boil an egg.
---
For some more perspectives from different parts of the Selection site, here are a few blogs from some of my incredible shipmates:
KJ at
A Beautiful Wander
:
The One That Got Away
Deb at
Deb's Heart In Africa
:
My One
Nelleke at
On a Wing and a Prayer
:
Selection Day
Jay at
Jay On A Boat
:
This Is Why We Are Here
Krissy at
Krissy On Mercy
:
Well Done
And be sure to check out
this list of Mercy Ships blogs
for lots of stories from all over the ship in the coming months. It'll be my lifeline while I'm far away from home and my ship family.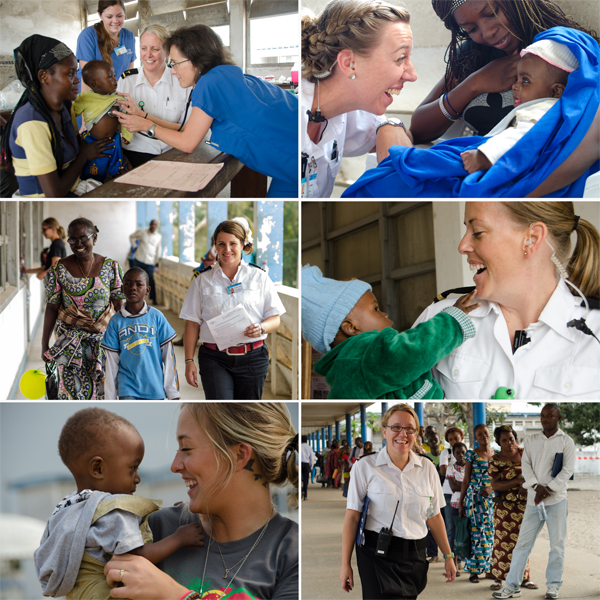 (Photos: Deb Bell)