New year, new look. Sort of, anyway.
Dina
has convinced me that blogs with photos are much more fun to read when the photos are bigger. She makes a good point when she says that the little thumbnails I use, trusting you all to click through and see them bigger, often just stay as little thumbnails, which kind of just misses the point.
To that end, I'm going to start posting photos larger. And since she's the one that gave me the idea, I'm going to use her photos first. (Except for the one of the two of us; her son, Jacob, took that one.)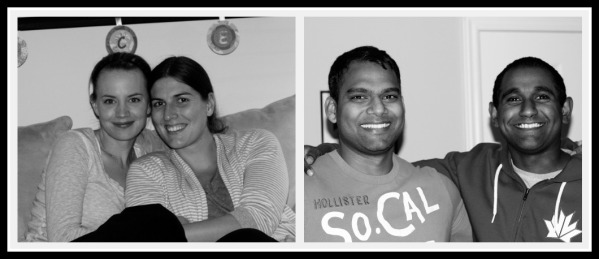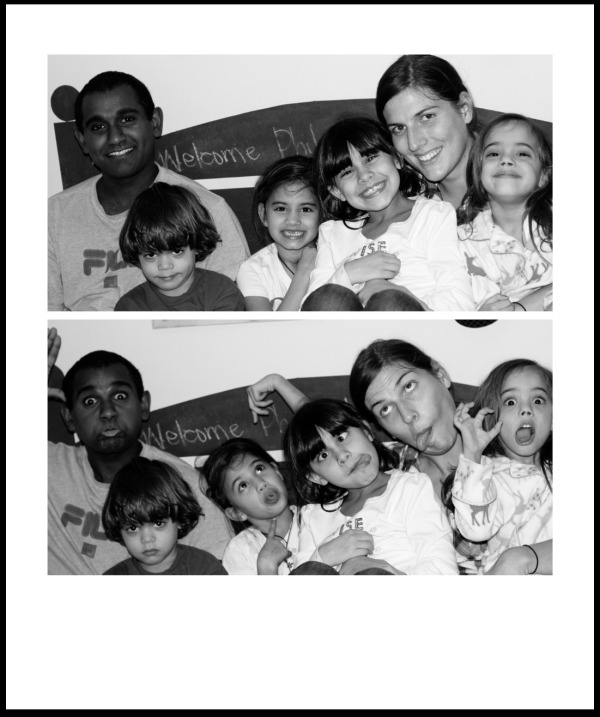 The thing is, I can't think of any photos I'd rather post at the start of this new year than ones showing the start of a new friendship. Or, maybe more accurately, the continuation of an old one. Never has the distinction been so hazy and so
right
.
What we did this week is meaningful on so many levels. It speaks to the power of technology in this modern age. Back in the day, missionaries went months and months without contact with their loved ones. Maybe the occasional letter would get through, but by then the news would be stale and old. These days, I can sit on a ship in Africa and talk on the phone to my sister in the States. I am instantly connected to a family in Canada when they send me an e-mail, and an enormous box of goodies only takes a few weeks to arrive. Because it's so effortless, we can actually get to know each other from across an ocean, which makes things
much
less awkward when we show up in real life.
I think, though, more than anything, I'm floored yet again by the reality of the familial ties we have with strangers around the world. It's one thing to say, all hopped up on the Spirit, that we're all brothers and sisters in the Lord. It's something entirely different to put that statement to the test, to knock on a front door and expect a bed for the night. Or three nights, with a hockey game and fort-building and strawberry banana crepes thrown in. All in the name of siblinghood, a word I've clearly just made up.
But this siblinghood becomes sweeter and sweeter to me as I continue on this crazy adventure with God. It meant we had a place to stay in countries around the world. It meant the smiling face of yet another stranger to meet us at an Asian airport, and without fail it means the warm embrace of family who technically aren't related to me at all, every single time I come home. (
Home
being a term I'll let you define for me; I haven't yet sorted out which side of the ocean it lands me on.)
We left Dina's place just shaking our heads, huge smiles on our faces. To think that there was this family, somewhere in the world, who meshed so perfectly with us. Who mirrored down to the smallest details not only our heart for the world but also our taste in YouTube videos! This kind of easy camaraderie is something I had always thought needed to be carefully cultivated over long years of friendship.
Thank goodness I was wrong.
So here's to many more late nights of shared hearts and shared
music videos
. To crepes and chapatis and chili. To four kids piled in a heap on top of us in a squeaky bed and forty friends piled into a house to eat pancakes and reach out to the world.
Here's to siblinghood.