I'm sitting in a little cafe here in Iquitos, banana mango smoothie by my side, typing to you from my very own computer. Which means that I get to upload photos and you get a little taste of my crazy life here. I think I'll let the pictures do most of the talking. There are a ton, so if you're on a slow connection, feel free to go grab a cup of coffee while they load up; it could be a while. (The quality of this set isn't the best, because I saved them as small as possible since I knew I'd be uploading so many. It'll be better in the future, but at least you get the idea.)
A landmark in Iquitos, if only for the lack of foresight involved in building it; this building was condemned the moment it was finished being built because the ground (close to the river) was too unstable to support it. It acts simply as an antenna tower now.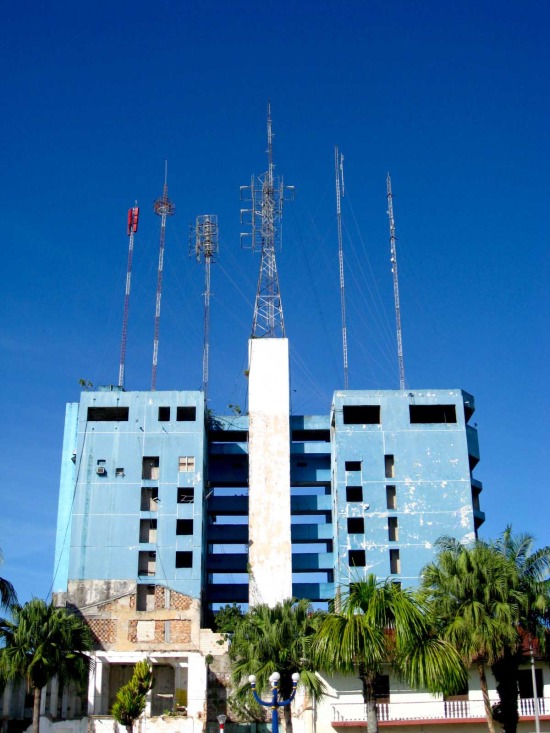 A view of one of the corners in Plaza de Armas, the central spot in the city.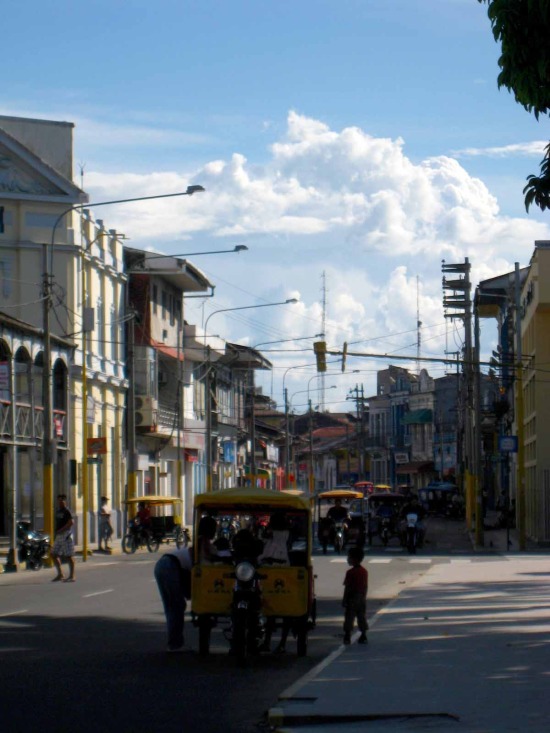 Mototaxis lined up ready to roar (or putter) across the intersection as soon as the light changes.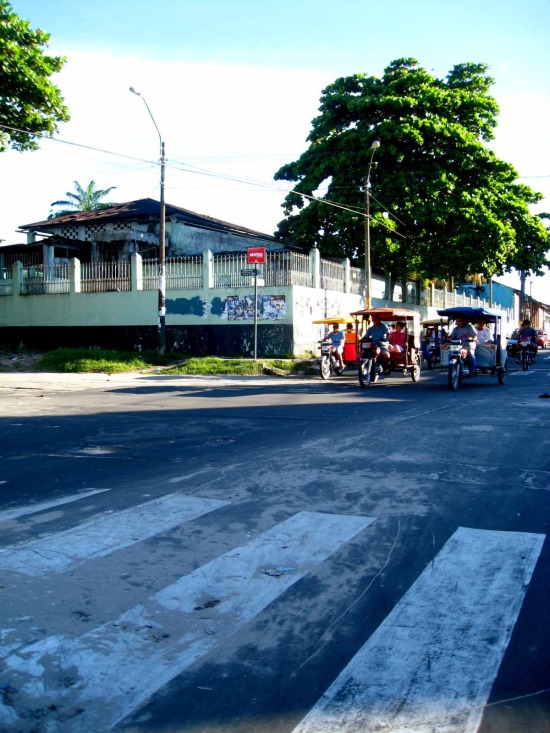 On to Survival Camp! The pile of lumber awaiting us when we found our corner of the jungle.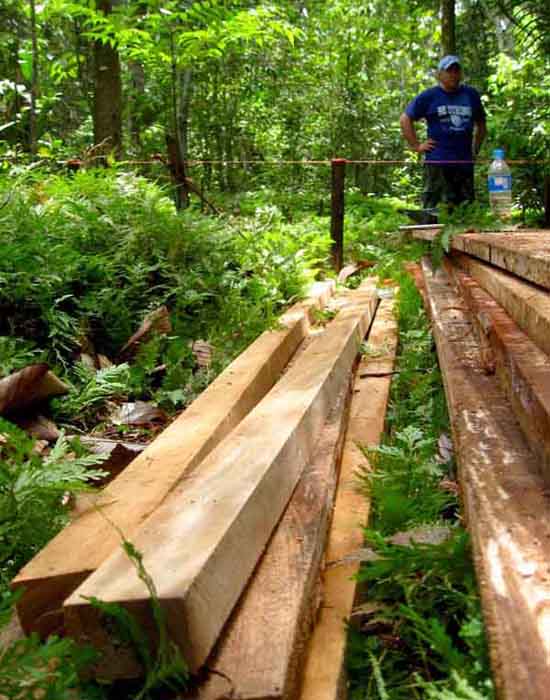 Phil winning one of the challenges for his team. We came in second on that one.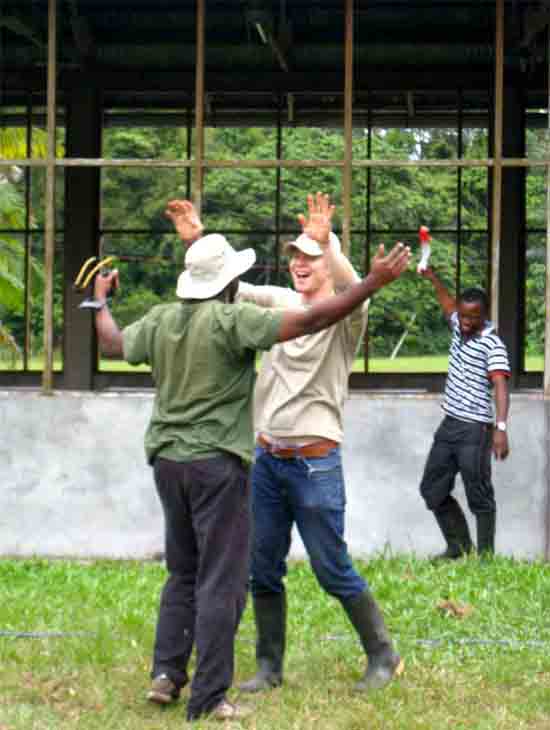 Korky triumphantly atop the deck of our shelter.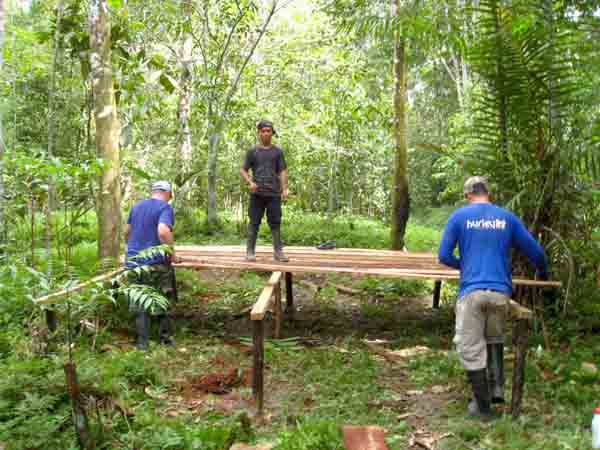 Me wielding the machete, cutting roots out so I could dig the toilet hole. (Note the long sleeves and pants. In the jungle. In 100 degree weather.)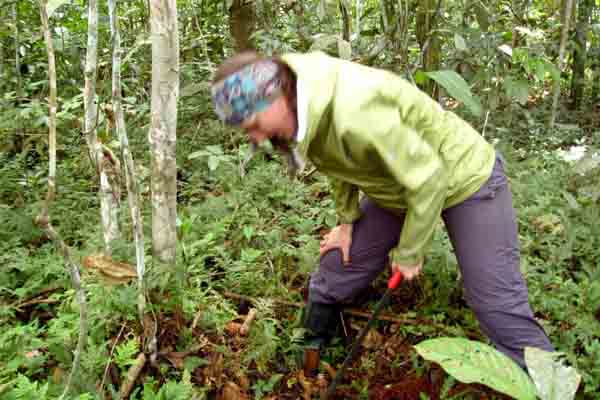 Anna and Matt working on nailing together the floor.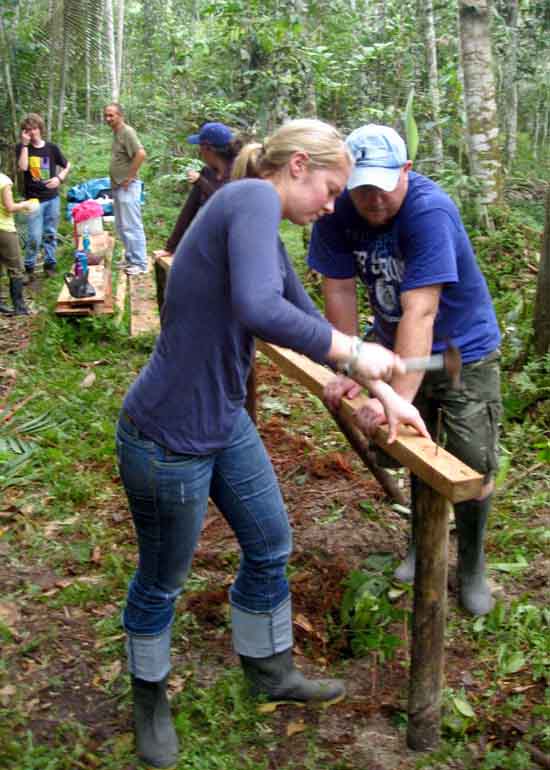 Amber hated the mosquitoes enough that she was tempted to kill at any cost. Including smashing her own arm with a hammer.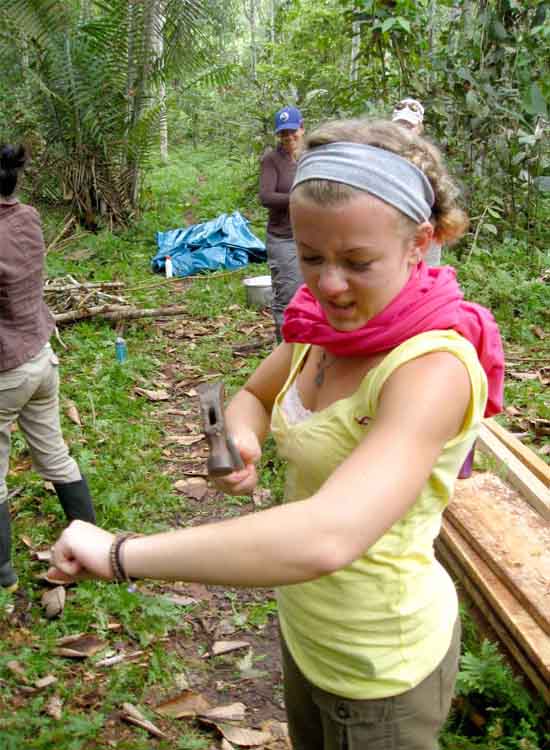 Riley and Charlie getting the fire going. Never have I been so happy to see smoke.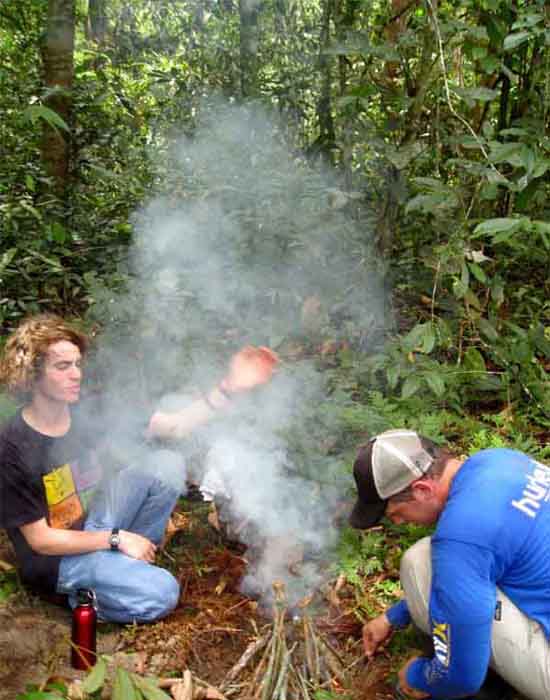 Team Laughing Jorges (don't ask) relaxing and sharing stories around the fire between challenges.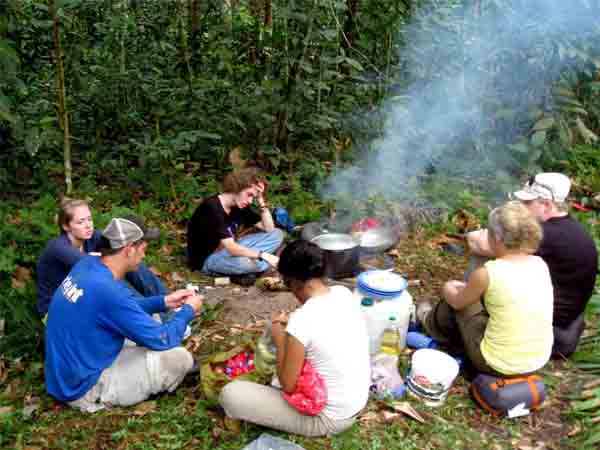 Our challenge prize: Chimby the Chicken!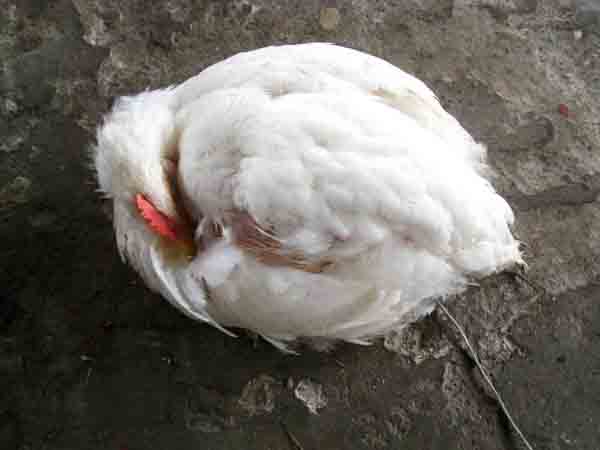 Raindrop collected in a leaf. If you look closely you can see trees reflected in it.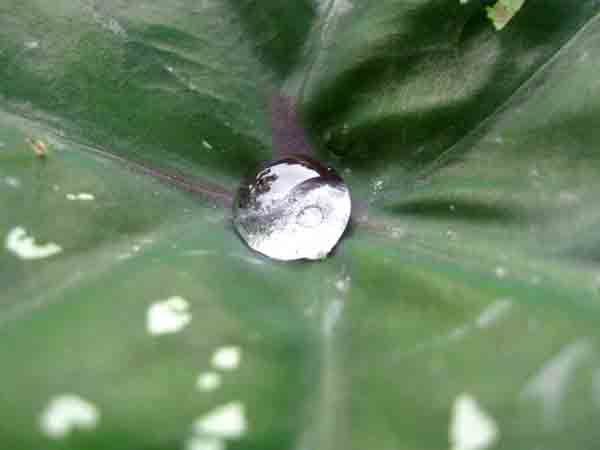 Reflection in the river while Anna and I were getting water to wash dishes.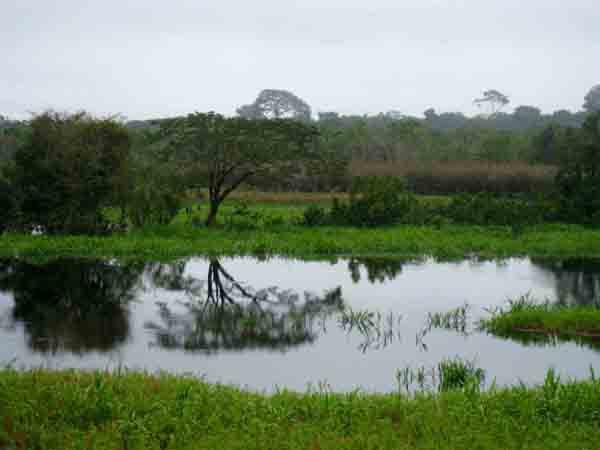 Korky's ingenious solution for the bug nets; use a curly vine and cut a hole in the tent. Why didn't I think of that?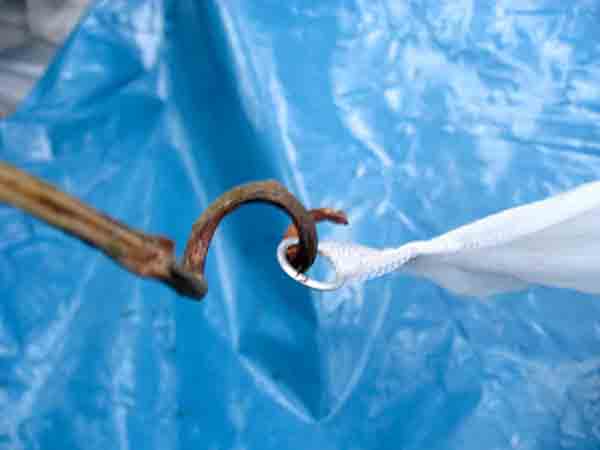 Amber in Charlie's teepee.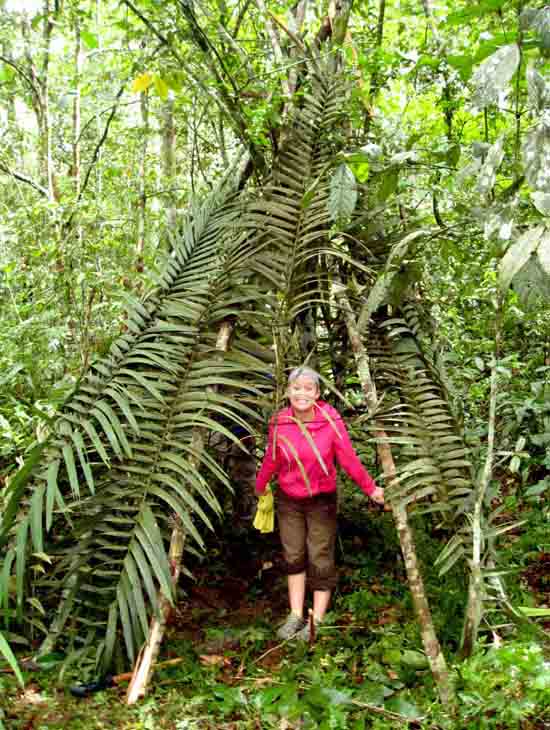 Katie and Ingie looking on while Ruth fries up some delicious plantains for lunch.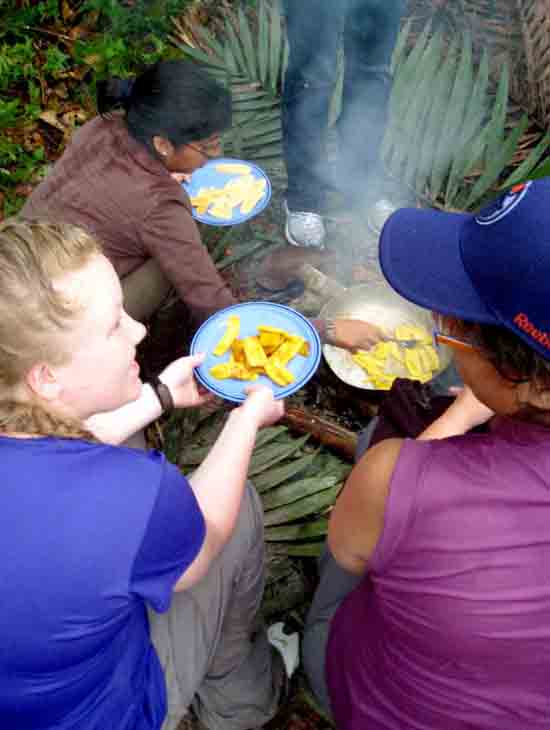 Our casa in the jungle. Such a beautiful sight.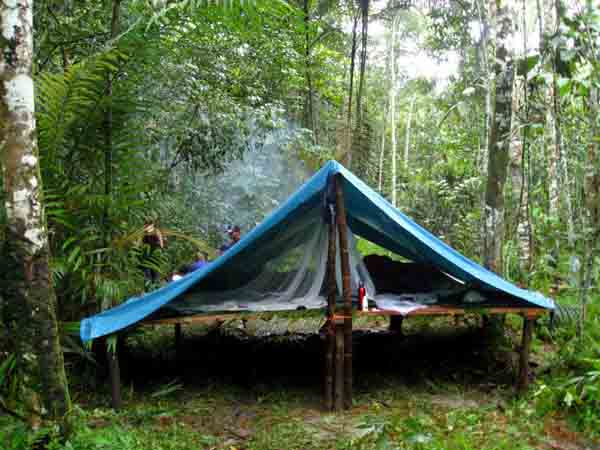 Katie, Anna and Amber seeking relief from the mosquitoes. Good luck, ladies.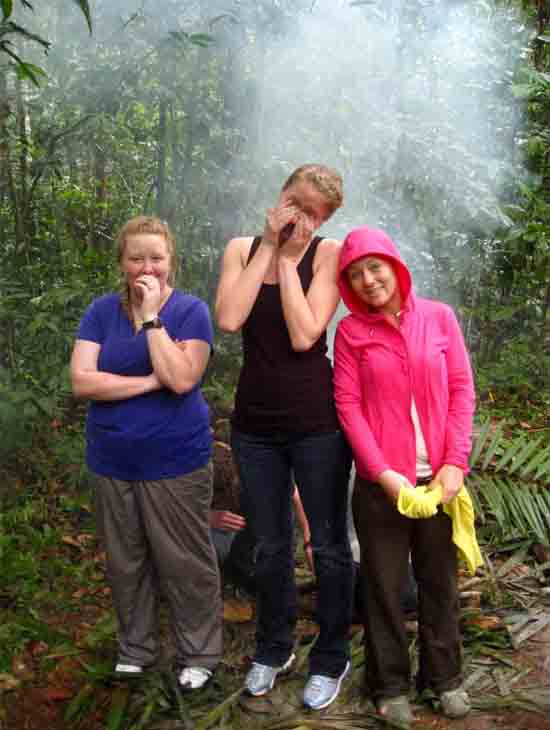 When it was over, we were all a little tired. Here's Phil with his buddy Roger.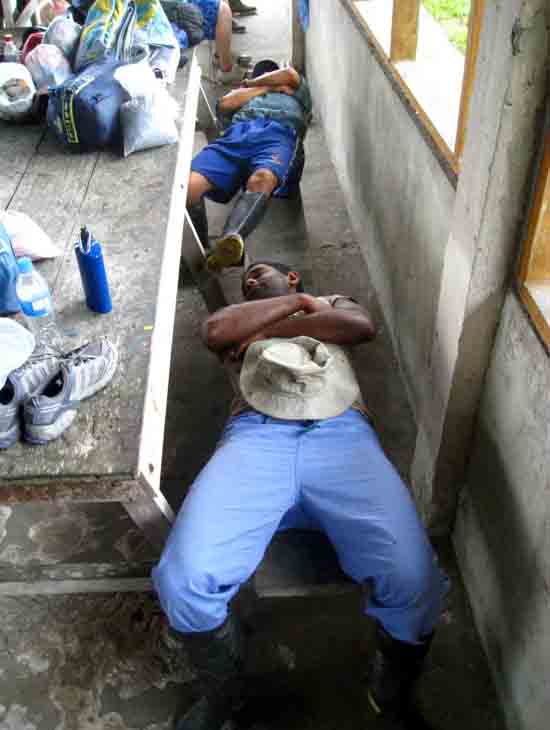 Back at the base, here's a cloudscape just outside.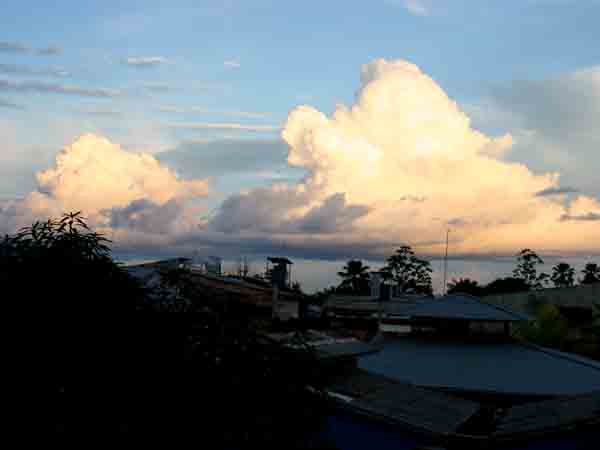 Watching the sunset from the upstairs balcony.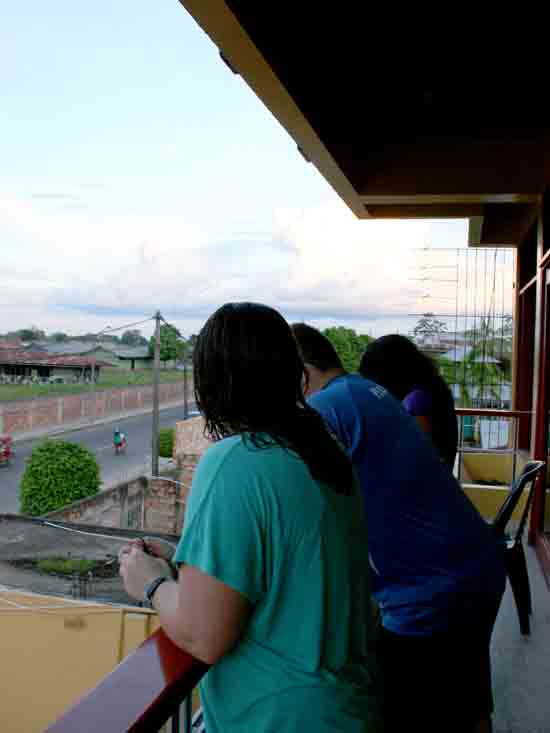 Gate and wall and sky. I love the colours here.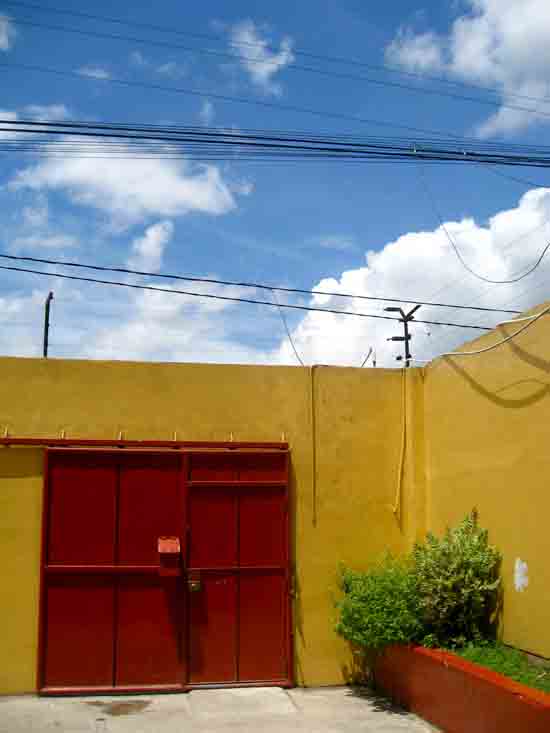 And speaking of colour, here's one last shot of the motos.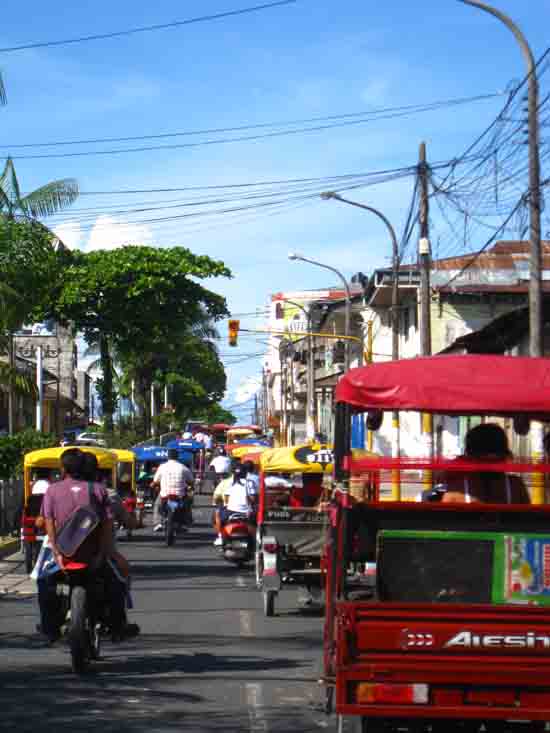 So there you have it. Now that we've found a place that lets us upload photos I'll hopefully give you more glimpses into our Peruvian life.
It's a good life so far.