Sometimes coming home looks like this, like a room full of sunshine and breakfast brought to me by the dear HoJ before my feet ever touch the ground.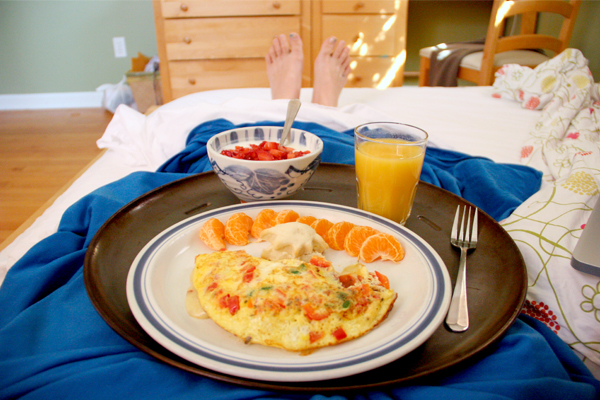 It's not Bolivia, and it's nothing like the adventures that we could have had there, but it's home. It's familiar and comforting, and long days of sun and rest are going to make this better. They have to. Because there's a ticket to Sierra Leone with my name on it dated exactly three months from today, and I am fully planning on being on that plane.
Until then, I'll see doctors and wait for test results and rest in the beauty of summer, in the promise of days spent lounging by the side of our friends' pool and nights enjoying pizza fresh off the barbecue while fireflies brighten the dusk, one spark at a time.