There's much I could say about the wards, but I'm going to step back from hospital stories for a minute and talk about the other most important thing in my life at the moment: the baby! I expect posting from here on in to be a mix of the two subjects, but I'll do my best not to skimp on the ward stories.
A lot of people have asked me what it's like being pregnant on a ship. Short answer? Not terribly fun.
Morning sickness hit at five weeks for me, and by 'morning' I mean 'all day long and throughout the night with no hope of relief.' While this might have been manageable at home with access to lots of different kinds of food and fresh air in which to exercise, it's a completely different matter on a ship. Which is in constant (albeit slight) motion. With a communal dining room. In a port that smells like rotten fish.
For the last nine weeks, just walking into the dining room has been an exercise in, well, I'm not sure what you call an exercise in which you breathe through your mouth and pray not to vomit in front of all your friends. Whatever that's called. This baby (who we've nicknamed
Poppy
since he or she was the size of a poppy seed when we first found out I was pregnant) has decided that I should only be allowed to regularly consume five things: elbow macaroni, grilled cheese, baked potatoes, applesauce, and vanilla yogurt. Since the galley routinely cooks anything
but
these things, it's been difficult to keep myself nourished. Add to that a couple of pretty strong cravings, and it should become fairly obvious that I've become obsessed with food. And not in a good way.
The galley chefs were pretty much the first ones to know that Poppy was on the way, because they're the ones that have been keeping me fed, supplying me with baked potatoes, big bags of elbow macaroni and meals specially cooked with me in mind. The guys in the ship shop have responded to my after-hours calls for spaghetti sauce and yogurt, keeping my fridge well stocked. When pizza tempts my fancy, other friends bring me some back when they go out to dinner. I've been surrounded by people who go out of their way to make sure I have the things I need.
Now, it's one thing to have access to a list of the five things that you can eat. It's another to be provided with your very random, very specific, very unavailable-in-Africa cravings. I have had three of them: a sweet onion chicken teriyaki sandwich from Subway, a bagel with cream cheese, and my mother's homemade granola. The closest Subway (and my mother for that matter) are thousands of miles away, and while cream cheese does exist here in Togo, I've never ever seen a bagel. And yet here I was, stuck on a ship and wanting these specific things so badly that I'm not too proud to admit that it brought me to tears. More than once.
And this is where God steps in.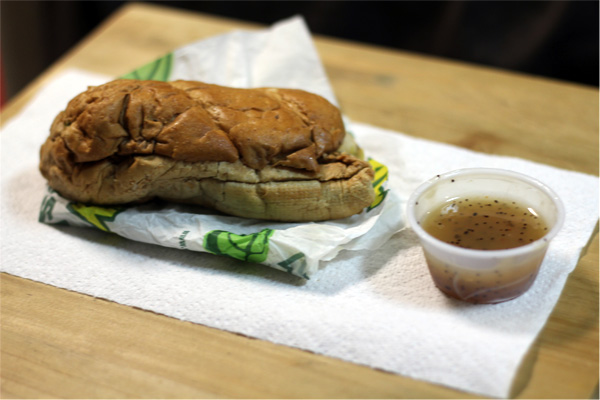 That, my friends, is what a Subway sandwich looks like after surviving a cross-Atlantic journey shoved in the bottom of a dear friend's carry-on bag. And also falling on the ground. I took that picture in my very own cabin here on the ship, proof that miracles do come true. I danced in the hallway when the bag was placed in my hands and almost didn't make it back to the couch before I tore into it. That sandwich tasted like heaven to me. That is not an exaggeration.
Fast forward a few weeks when I saw one of my patients eating some snack crackers with cream cheese. I jokingly turned to her nurse and told her that I was willing to fight that small child for the cream cheese, as long as someone could provide me a bagel to put it on. Threatening to mug a small child; I am officially a crazy pregnant lady. I left the ward to attend our daily staffing meeting, and we were all sitting crammed into my boss' office when I heard a voice in the hall.
Does anyone want a bagel?
My friend Heather had just happened to bake bagels, just happened to walk past our meeting with a bowl of them, still warm from the oven, and one of the other team leaders just happened to have a package of cream cheese in her fridge that she was willing to donate to me.
I cried embarrassingly hard in front of the rest of the team. And then I ate my bagel. And the two others that Heather left with the HoJ for me later that day. I have no photographic evidence of this because by the time I thought of it, I had inhaled all but about two bites. You're going to have to take my word for it, but they were amazing.
The last craving, the granola, was one I had given up on, because there's just no good way to get freshly baked granola from my mother's kitchen to my cabin. I knew that it was impossible, and I figured two out of three was a pretty good record. I was e-mailing with Ines, a former ship mum who I've stayed in contact with after their family had to leave. She mentioned that friends of theirs were coming to the ship soon, and would I like anything from Germany? I jokingly mentioned a few ridiculous things (Subway is one thing; carting strawberries across international borders isn't always legal), and then she said something I was never in a million years expecting.
I'm making homemade granola today. I make it maybe once or twice a year. Do you want some of that?
Cue the tears. (It's a bit disturbing, really, to realize just how often I cry these days.) The bag arrived a couple days ago, and just smelling it was satisfying. It's the closest thing to my mother's recipe that I've ever tasted, and for the first time ever I've been happy to get up for breakfast since it means I can mix some in with my honey nut cheerios, close my eyes, and pretend I'm home again.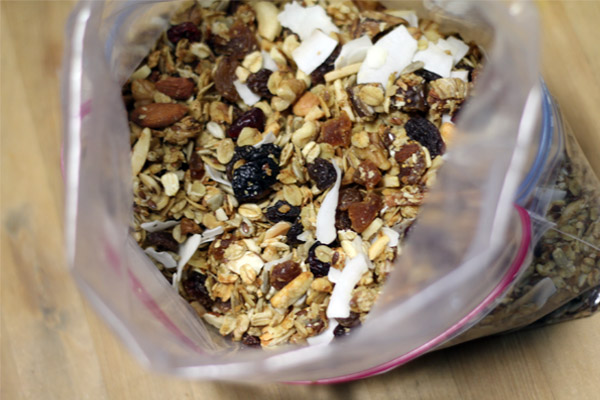 And this is proof to me. Proof that God cares about the little things just as much as he cares about the big ones. Ines said something in an e-mail about how she understands why God cares about our patients, for the ones cast aside and suffering cruelly because of their diseases and deformities. But, amazingly, He cares just as much for me and my small desires.
I could have survived this pregnancy just fine with nothing but elbow macaroni and grilled cheese. Heck, I've hit my stride with the start of this second trimester and I'm going for a new world record of Days in a Row Without Vomiting; I'm up to six now. It may have felt like the longest nine weeks of my life, but I would have been totally fine without my Subway and my bagel and my granola.
But God loves me, and He loves Poppy. And so He provided, more than I could ask or imagine He provided. Sometimes He shows up in miraculous healings, in lives pulled back from the edge of despair. And sometimes he shows up in a homemade bagel or a Subway sandwich or a bag of granola.
I'm learning to see Him in all these places.