As of Saturday night, we are back on board our floating home, and the transition into our new life has begun.
Zoe was amazing during a long twenty-nine hours of travel. I had nightmares for weeks leading up to it, picturing her screaming her head off as we became 'those people' who everyone glared at as they readjusted their beck pillows and tried to fall back asleep after yet another rude awakening. Instead, we were treated to the smiles of fellow travelers who looked down at our alternately sleeping and laughing baby, commenting over and over how good she was.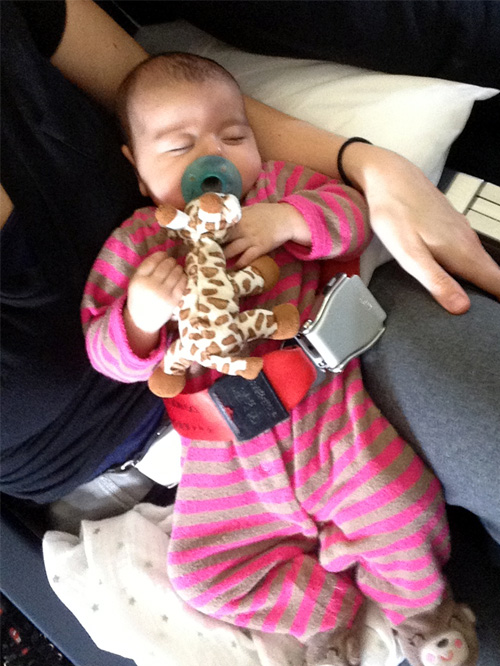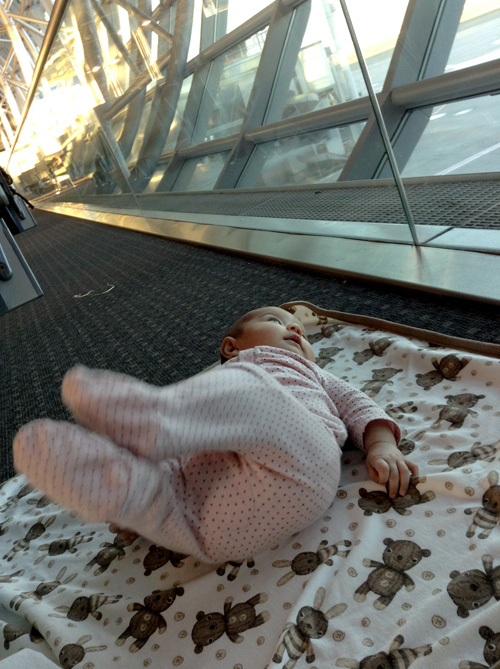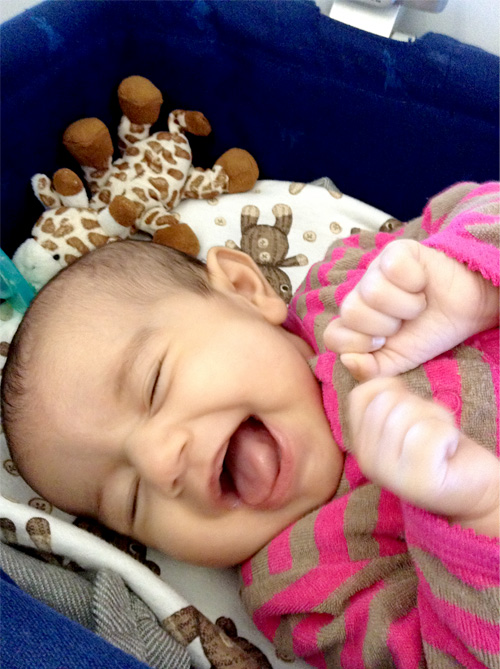 We checked in at reception and got the keys to our room back while a crowd of friends gathered around the still-smiling newest ship's baby. The receptionist printed out our ID badges and when I looked at mine it all suddenly got real.
PCG - Primary Caregiver
Not
Pediatric Ward Nurse
or
Team Leader.
PCG. My sole responsibility is the care of my little
supernumerary
(Zoe's official on-board title).
We've spent the last couple days unpacking and setting up, finding ways to fit a baby into our tiny little cabin and into our lives here. She's already spent more time in her wrap than in most of her young life so far, and last night she went to her first Youth event, sleeping soundly through most of a very raucous pizza-making extravaganza in the crew galley. (She did wake up for a little while; I think she's getting used to being mobbed every time her eyes are open.)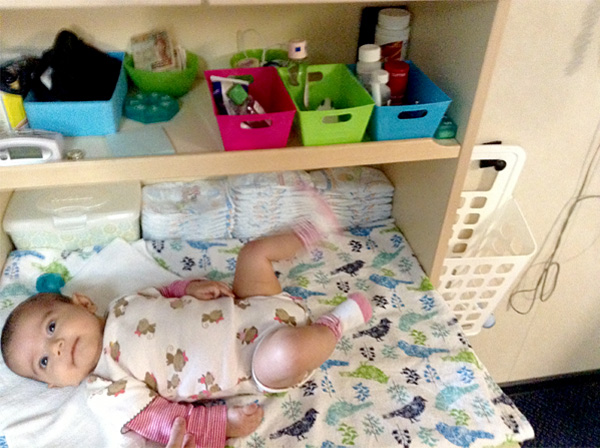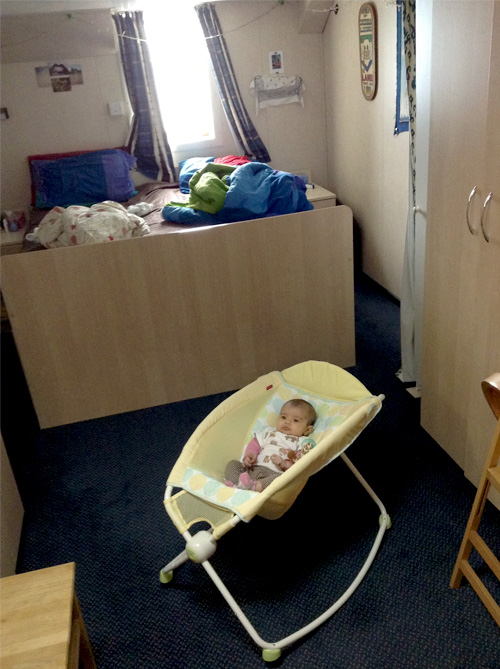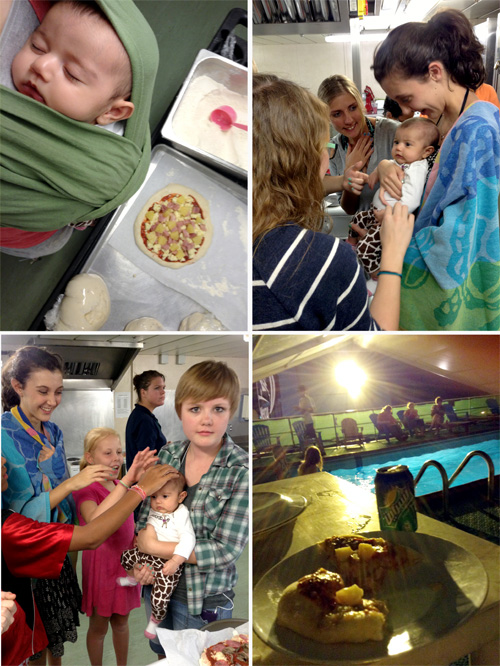 It's been the whirlwind of catching up with old friends, making new ones and settling back in that invariably accompanies the transition back to ship life, but this time there's a ten-week old baby involved, one who's totally dependent on me to make sure that she's getting what she needs. Last night as we were trying to get that sleepy baby to bed despite noisy neighbours on the other side of the wall, it all came crashing down on me.
This is not going to be easy.
My friends are all nurses. I see them in their blue scrubs, stethoscopes around their necks, and I ask them about their days and I don't know any of the patients they talk about. I'm sitting here in a darkened cabin at eleven in the morning while my baby naps, and I can hear the patients in D Ward below me getting water from the very noisy dispenser and my heart is aching so much that I can hardly stand it.
I love the little one who's starting to stir over there on the bed, but I love the little ones whose cries I can hear through my floor, too. Only I can't get to them. I'm not a part of their lives right now, and it feels like someone is keeping me from my own child.
This transition is not going to be easy. I know it will get better with time. We'll find our routines, Zoe will learn to sleep through the ship noises, and maybe when she's a little older I'll be able to work a shift here and there. Right now, though, it feels like I haven't quite come home yet. It's never felt like that here, and it's strange and a little disorienting.
I want it to feel like home again.