We've been back for a week now, and life is starting to fall into a recognizable rhythm again. It's a strange mix of familiar and firsts. Everything is the same around me, but I've got a baby who's experiencing it all for the very first time, and it's honestly pretty fun. Every day I find myself thinking,
Hey, this is her first fire drill.
(Or sunset or trip to the pool deck or cookie-baking trip to the crew galley or whatever.) The cabin is starting to feel like home again despite all the extra paraphernalia that comes with a little baby, and I've stopped tripping over things in the night.
I've always been a creature of habit (just ask anyone who's ever seen me eat a banana and peanut butter) so I think one of the hardest parts about this adjustment has been the re-treading of all the carefully worn paths I've laid down over the past almost-five years.
I used to be able to run up to the crew galley to bake, and all I had to think about was whether or not I had all the ingredients with me so I didn't have to make a second trip. Now there's nap time and feeding time and tiny little toes that need to be shielded from the oven's heat to take into consideration.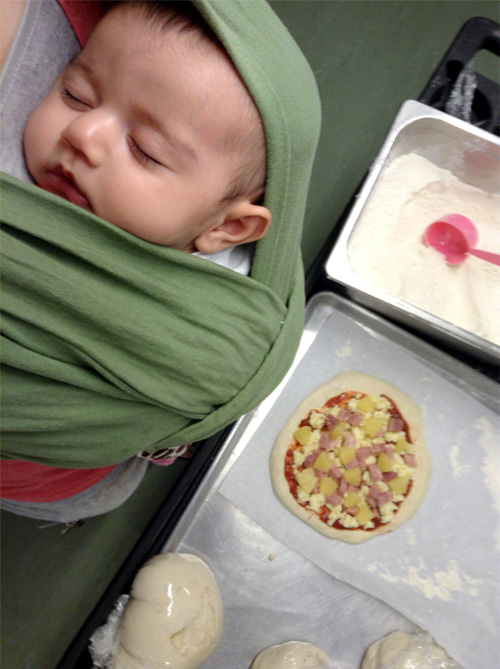 I used to jump into the shower for my daily allotment of two minutes of water without much fuss. Now there are little baby washcloths hanging on the clothesline that need to be moved and a big blue tub hanging on the wall that needs to find a new resting place before I can fit myself inside the curtain.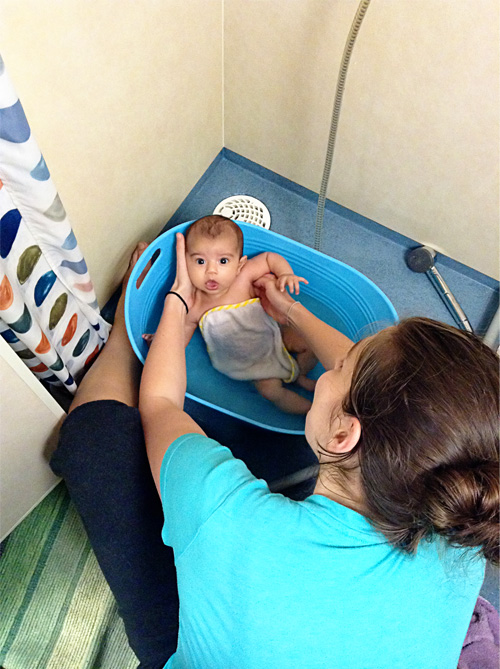 I could drop things on the floor or leave them on the counter and it was okay because, although our cabin is small, there was plenty of room for a little clutter. Now a pack 'n' play juts into our already cramped living space, extra drawers hold all Zoe's things and the desk space that used to hold my random bits and pieces has been commandeered by the blanket that serves as our changing pad.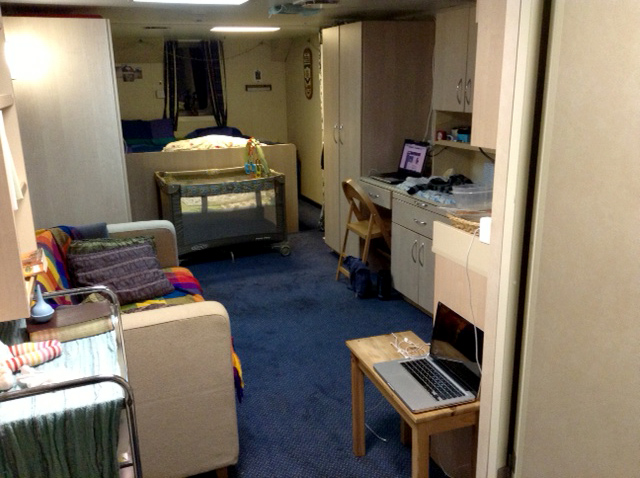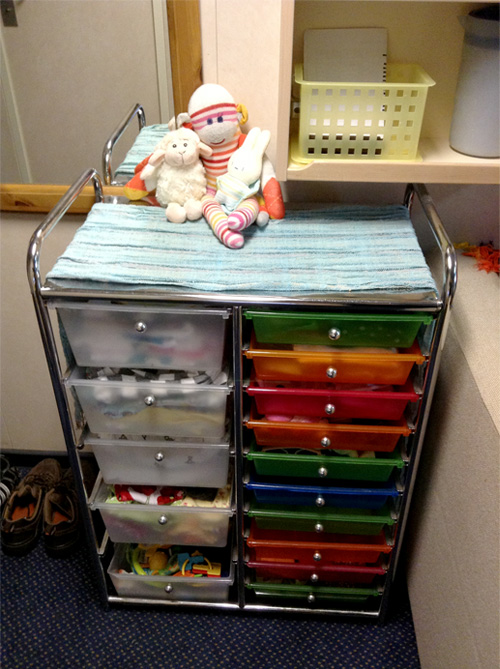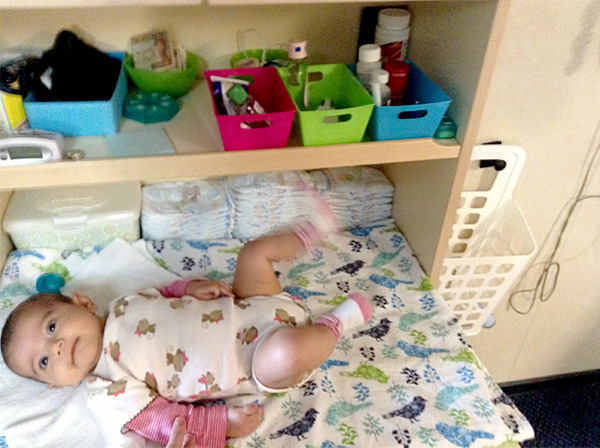 I'm not trying to say that these are bad things. As the days go by and my feet settle into their new pace, I'm finding joy in the simplicity of life here. I have nothing to do but love my baby, nothing pulling me away from her but the sun setting over the islands in the distance. And, as it turns out, even sunsets are better with a baby and a couple of friends to share her with.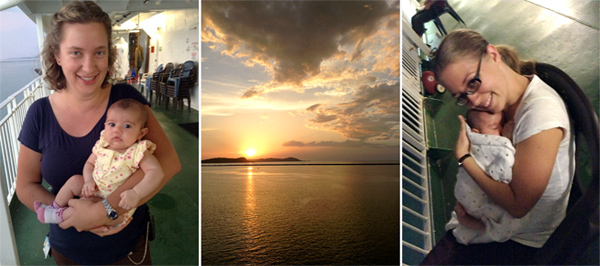 Life is good here. It's simple and it's good, and I think I'm starting to love it again.
(Speaking of this life, is there anything you'd like me to share? Having a baby on a ship isn't exactly something that most people get to do, so let me know if there's anything you're curious about!)