It's hard not to feel disconnected from the 'real world' over here. I've felt it keenly over the past few days as the furor surrounding the presidential election completely swamped my Facebook news feed. It's strange to be thousands of miles removed from something that so many feel so passionately about, especially when your little bubble doesn't really include streaming internet or current newspapers.
I was here four years ago when Obama was first elected. I remember going to bed, waking up in the morning when the night had smoothed away the gap left by the time difference, and seeing on one of the TVs in the dining room who my new president was.
In the intervening four years, I married a Canadian, started traveling solely on that passport and distanced myself even further from anything resembling a deep understanding of American politics.
Yesterday, while people shouted their feelings to a divided Facebook crowd, I took advantage of the tropical weather and the willing arms of
a friend
. She held Zoe and I went swimming in the pool we affectionately refer to as
Deck Nine
. Once the baby woke up I brought her in the water with me and we splashed around together without a care in the world.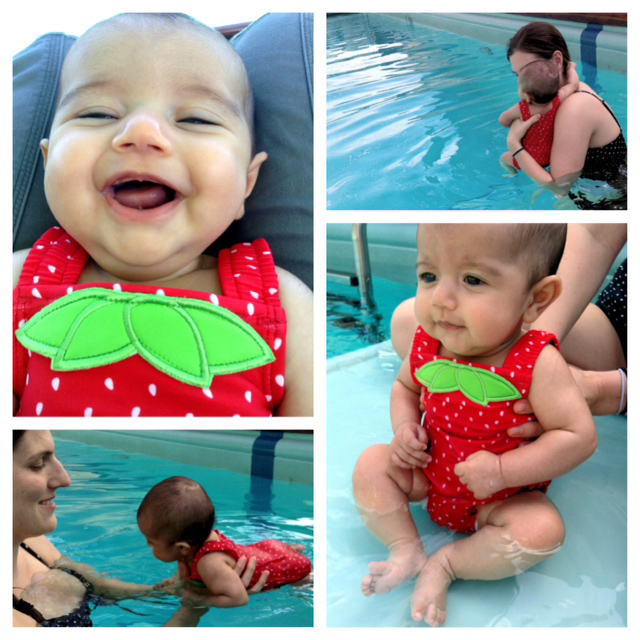 Today, just like four years ago, I woke up to the news of a victor. My breakfast was waiting for me on the counter, my thoughts were on a patient downstairs getting ready for a marathon surgery, and I can't push my mind past this yawning chasm of distance to care one way or another about who won the election.
I don't know if this makes me un-American or unintelligent or uninformed. I think it's just one more aspect of life over here that makes me realize just how far from 'home' I've come.
---
I just got an update from one of the team leaders on that patient, Thierno. It's 3:30 and he's still in the OR, but the tumor in his upper jaw is out and the main risk for bleeding has passed. She came to my cabin with her arm still bandaged in the place where they stuck her to take the ninth unit of blood that they needed for Thierno, but he's doing well, all things considered. Below is a photo of him from screening day; I'm sure there will be many of him once this transformation is complete, and I'll share them with you as they become available.
Here is a link
to a blog entry written by one of the writers on the Communications team that tells more of Thierno's story so far.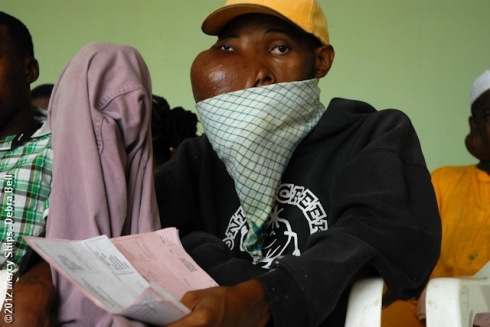 I feel the distance from my old work in the hospital, too, but in the wee hours of the morning, awake with a hungry baby, my heart was downstairs, connected to the work again as I prayed for Thierno, for Dr. Gary, for the OR nurses and the ward nurses who are caring for him. Being awake at four AM has never felt so
right
.