When you live on a ship in West Africa, there's a certain sense of monotony that inevitably creeps into life. Our cabin isn't exactly palatial, and even taking into account the rest of the real estate on board, it's still just five hundred feet from bow to stern. The port isn't the cleanest (they never are), and there just isn't anywhere around where you can take your baby for a nice relaxing afternoon when you're feeling the need to stretch your legs.
Enter Île Roume.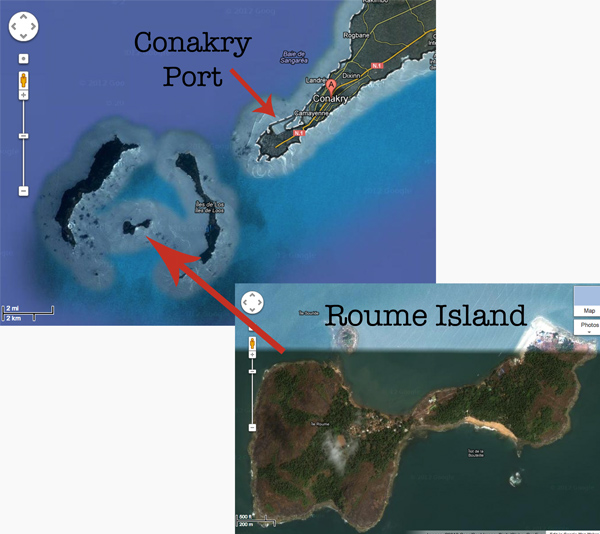 For the low price of 50,000 guinea francs, it's about forty minutes in a little wooden boat with an outboard motor from the port to the island, and since our
good friends
on board are leaving to move to South Africa soon, we figured it would be perfect for one last adventure with them.
It's the kind of thing we've done so many times since starting with Mercy Ships; we're no strangers to crazy jaunts in questionable local transportation (
the day we met
comes to mind), but this is the first time we've taken more than our own two lives in our hands. I'm not going to lie; the night before, I laid awake for over an hour, a mixture of Christmas Eve and sheer terror vying for the upper hand in my emotions.
Excitement won out, and we set out on an overcast morning, climbed over a tugboat and dropped into our little craft for the day. Zoe obliged by sleeping the entire way in her wrap, and I found a lifejacket big enough to clip around both of us.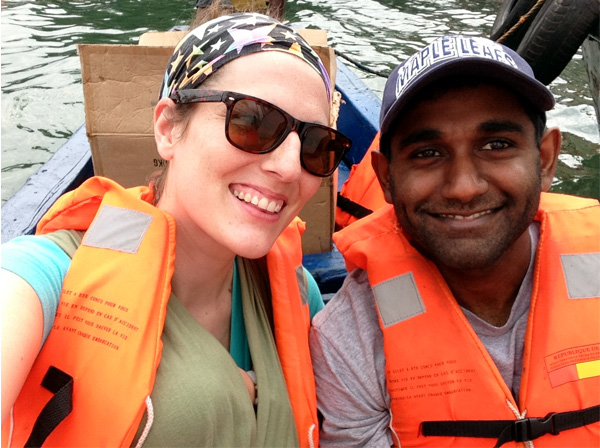 I loved cruising out from under the mooring lines and seeing our home from sea level. We even picked out our cabin window; it's the one between the 'p' and the 's.'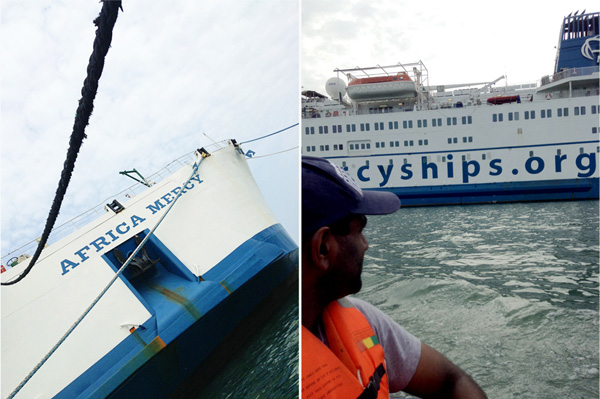 We arrived to the island at high tide, which meant a little wading to get to shore. I continue to be thankful that I have long legs, as I was able to keep Zoe well above the water level. A short walk across the skinny middle of the island landed us in a shady restaurant that opened right onto the beach with plenty of room to spread out and an extra table for Zoe to hang out on.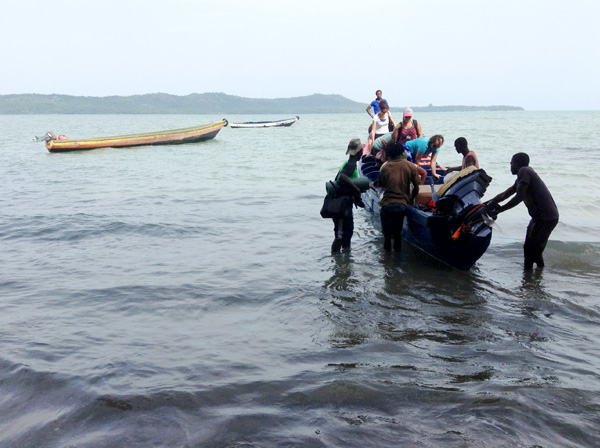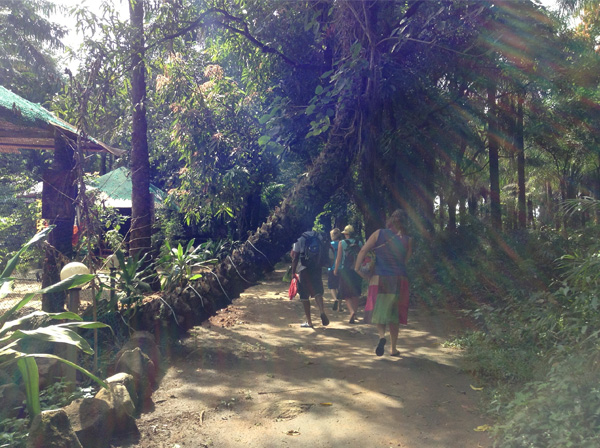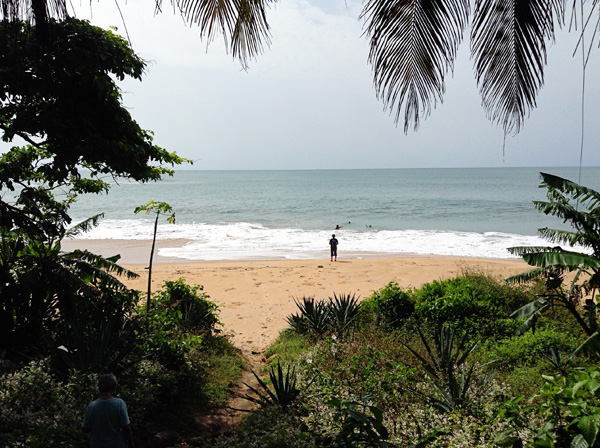 We spent the day in style, drinking cold Cokes out of glass bottles (the only way to drink a Coke, honestly), eating delicious food, playing frisbee on the beach, and swimming once the tide went out far enough that the undertow wasn't threatening to whisk us right out to sea.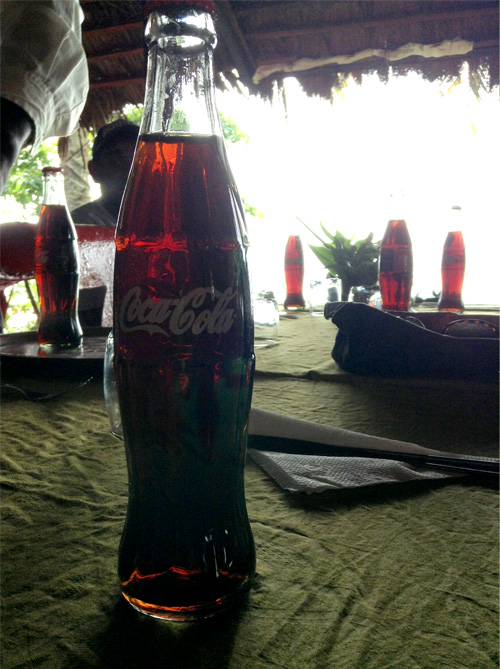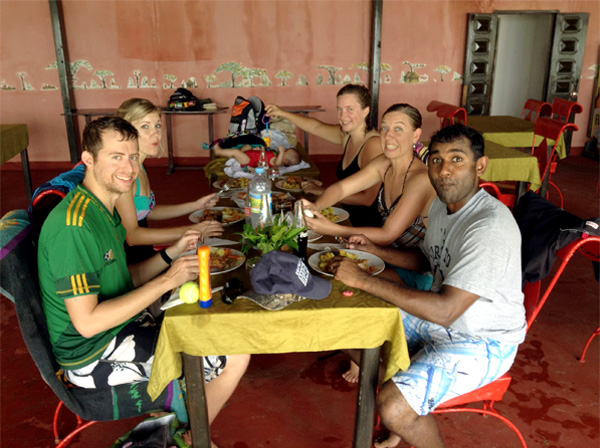 Zoe, it seems, was created to fit seamlessly into our lives. She was a model baby, eating and napping right on cue and hanging out contentedly for the rest of the time, either on the table, in her little tent on the sand or in a willing pair of arms.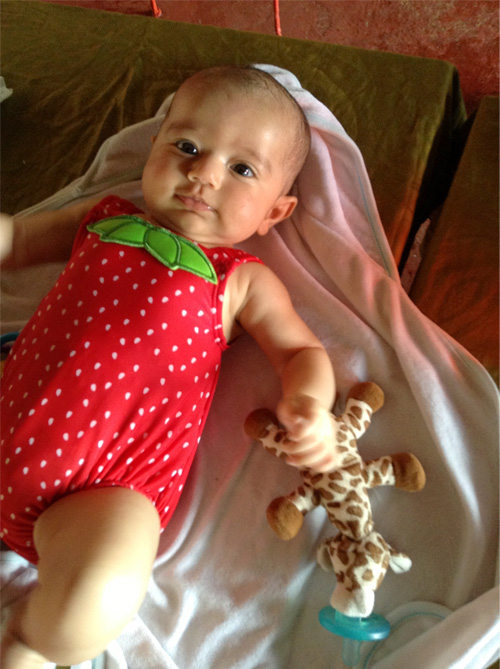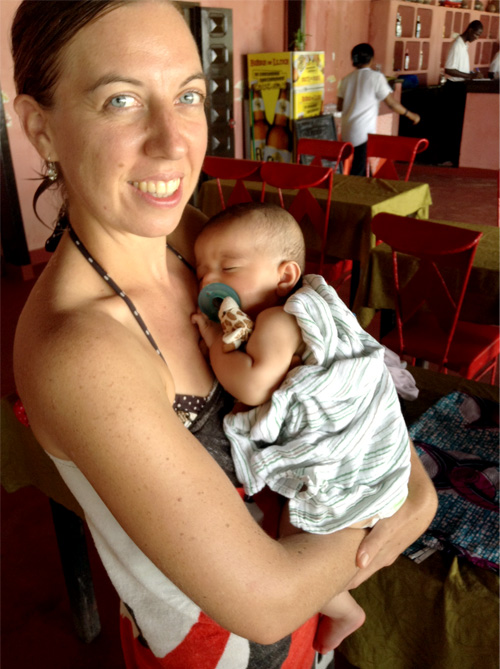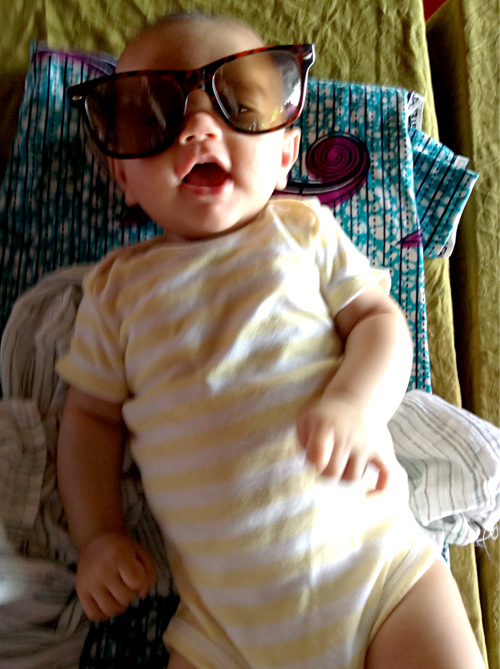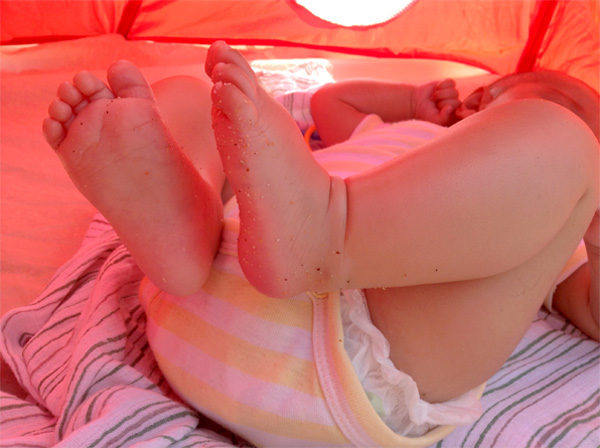 Before she was born, I remember thinking so often about how our lives would change, how our exploring would have to be put on hold for a while. Surprisingly, that doesn't seem to have happened, at least not completely. Sure, it's not the easiest thing in the world to cart a baby around in the West African heat, and I know things will get even more complicated as she gets older and slightly less portable. But our island jaunt proved to us that our adventuring days are far from over.
We made it back to the ship in the late afternoon, sweaty, sticky, and sandy all over. Adventures are all well and good, but this mama is grateful for air conditioning and a cool shower to come home to at the end of the day.
(As a completely unrelated side note, I'm also insanely grateful for the community I live in, as hard as it can be at times to be learning how to parent in a fishbowl. I'm typing this entry in the company of a bowl of chili lime popcorn, delivered to my door by a friend after I hijacked a facebook conversation in which his popcorn-making buddy was searching for limes. Life is sweet. And a little bit salty.)