From
The Gypsy Mama
:
Friday, time to crack open the chocolate ice cream and unscripted version of beautiful you! Got five minutes? Let's write. Let's finger paint with words.

Let's
just write
and not worry if it's
just right
or not.
Today's prompt:
afraid
.
Go.
I will never forget how it felt, waking up that dark night somewhere in India, the screams strangled in my throat by the crushing fear. Some infinitesimally small corner of my brain was holding onto reason enough to know that the dirty, ragged beggar man sitting hunched in the corner of the room, the one I could see clearly through the inky blackness, was nothing more than a hallucination brought on by a malaria medication gone bad in my system.
That part was not enough to stifle the panic. Not that night, not the next or the next, and not all the long days in between when everything that moved was a threat and I spent my time shaking and small, convinced a train was going to run through our second-floor room or the dogs I heard barking in the distance were making plans to tear me limb from limb.
I have never been so afraid.
He was my rock. When I jumped out of bed and turned on every light, fear running from me like a river, he held me close and found me a flashlight.
Here,
he told me.
Here's a sword. If the beggar comes back, just shine it on him and he'll go away.
Every night during that brutal time, he tucked me into bed with my beggar sword, a tiny light to shine in the face of the darkness and the fear. And every time since then, he's had a sword for me, no matter what my fear. I am stronger because of him.
I don't have a knight in shining armor; I have a husband who finds me my own swords so I can do battle for myself when I'm afraid.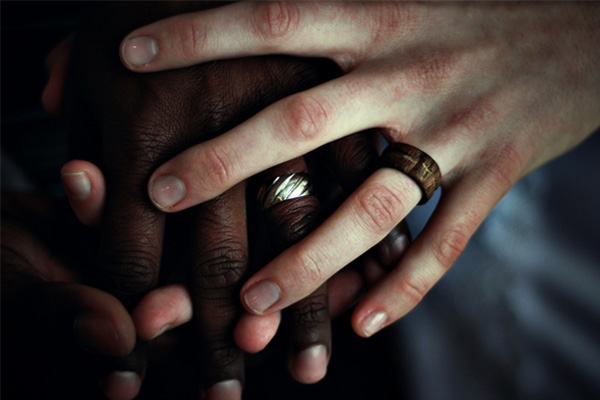 (Photo: Matthew Priestley Photography)