On the way back to the port after our traditional Wednesday walk to the market, we arrived to find the gangway in use. Under the watchful eye of the crew physician, a nurse, and a translator, an older Guinean woman, clad in a beautiful purple dress and matching headdress, was running up the stairs as fast as her flip-flopped feet would carry her.
Every time she made it to the top and paused for a short rest, the
gurkha
guarding the entrance would clap while she beamed with pride, and every time she made it to the bottom the translator would send her back up again.
We waited, joined by a couple other walkers who were hoping for a turn on the stairs, too, until she had completed three laps, much to the satisfaction of the crew physician.
When she assured him that she didn't feel any chest pain and only a little shortness of breath (which, to be fair, was pretty much inevitable considering she was booking it as fast as she could on an improvised stairmaster in ninety-degree heat), we each shook her hand to congratulate her as we passed by, on our way up the gangway into the welcoming cool of the ship.
And that, my friends, is how you complete a
cardiac stress test
on a ship in West Africa.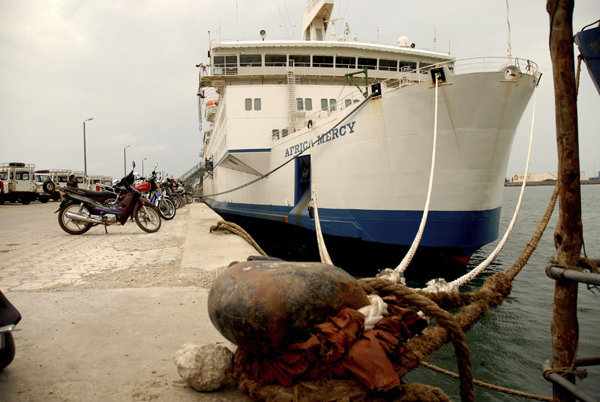 (The photo isn't watermarked, but it's copyright Mercy Ships.)