After a glitchy couple of days around here wherein all the photos disappeared from my old entries and I couldn't log in to post any sort of explanation (in case anyone even noticed), my fabulous tech support (aka my big brother) has things all sorted out again.
To celebrate, I'm just going to post a whole bunch of pictures from Wednesday. The nursery class here has a tradition on Wednesdays that includes bathing suits and large basins of water. We're usually out on our market trip, but Tracey and I must have been speed-walking this week, because we made it back in time to strip down the babies and participate in Wet Wednesday.
The babies had a blast playing with the big kids, and the big kids happily shared their water and toys.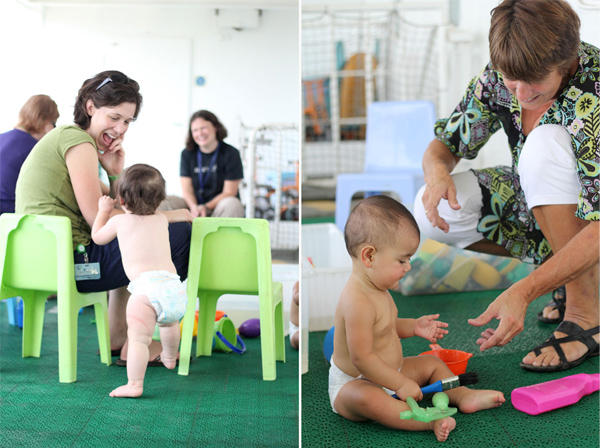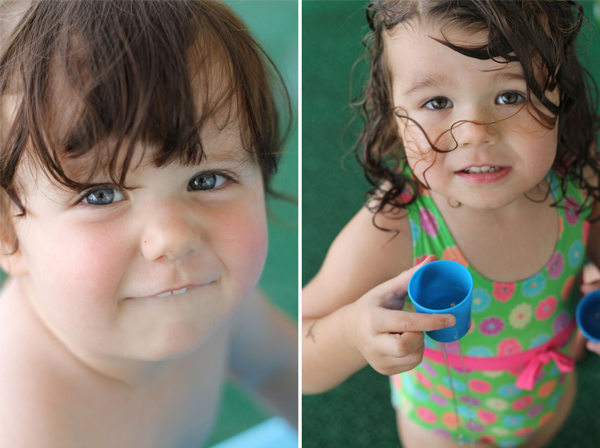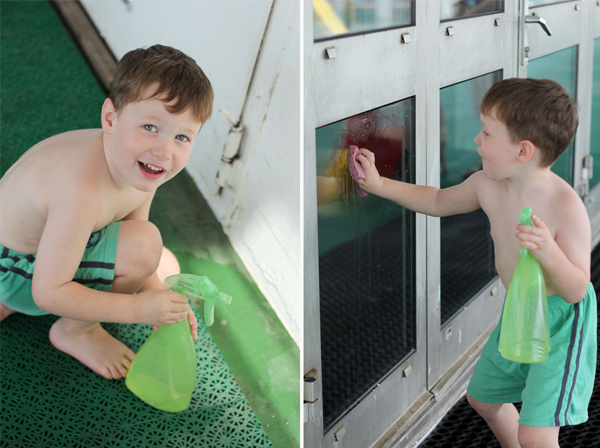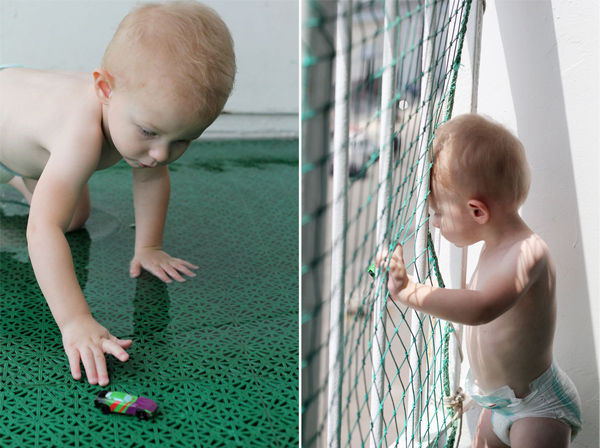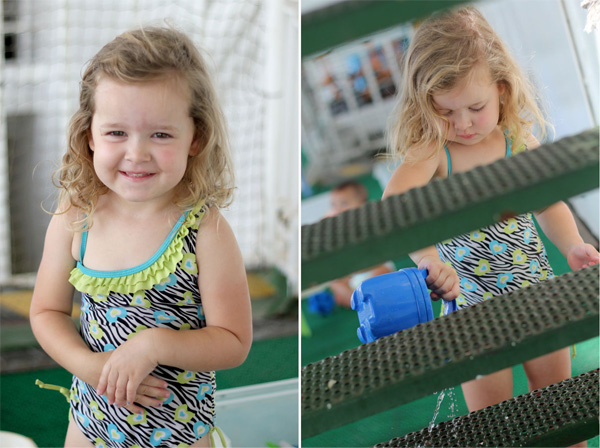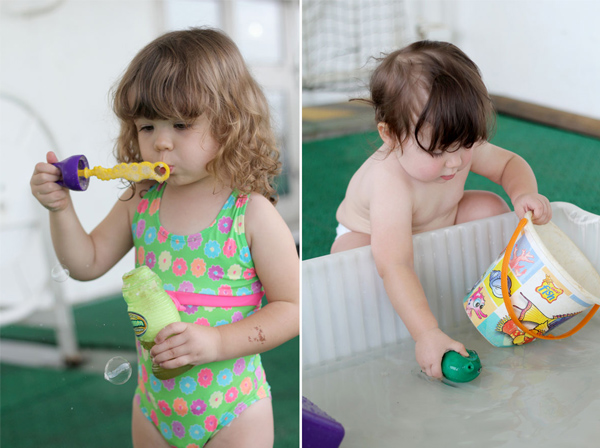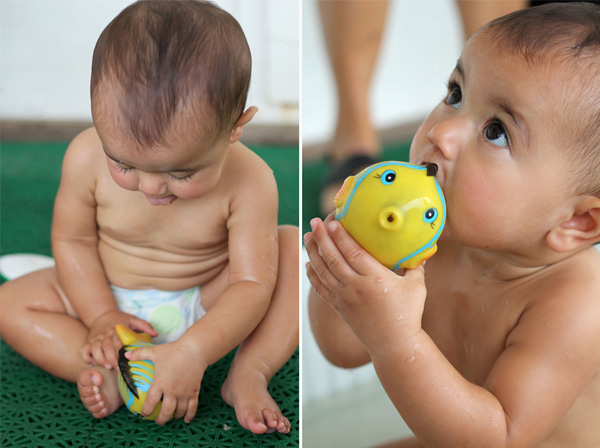 To answer your questions, yes my child has quite a few rolls now, and she's about fifteen shades darker than any of the other kids; it's because we feed her chocolate milk.
We might have to cut our market walks short a little more often!