Linking up with
Lisa-Jo Baker
for Five Minute Friday, a perfect prompt for today.
Today's prompt:
Broken
.
Go.
On the eve of a voyage, my heart is spinning with anticipation of all that will greet us on the other side of two weeks at sea. What will the city look like? How will her people look and act and move? Will my clumsy tongue be able to wrap itself around the cadences of their language?
There is so much of the unknown ahead as we set sail into uncharted waters, but one thing I know for sure.
They will be broken.
It's the tragic prerequisite for receiving a golden ticket, the yellow card carrying a surgery date; you have to be broken in some way. There will be children walking crookedly on twisted legs, babies stick-thin and screaming through mouths split wide, adults with desperation in their downcast eyes as they hide the tumors that shame them.
We will put out our hands, open our arms to the thousands that will line up on screening day. We will kneel to meet the lowered gaze, stoop to walk alongside the crippled, and we will say the same thing over and over for the next ten months.
You are not broken.

Not to us, and not to the One who made you, who formed you in the secret places and who weeps over the marks left on your body by a broken world.

It doesn't matter whether we can stitch your lip together with meticulous precision or whether the skin graft that will allow your arm to straighten will take. It doesn't matter if we have to turn you away and send you home empty-handed and sore-hearted. He sees you. He loves you. No one would ever pay the highest price imaginable for trash, and that's exactly what He did when He screamed His anguish to a darkened sky that day on a hill outside Jerusalem.

You are not broken.
If we can do this, if just one person can walk back down the gangway believing this truth, it will be a year well-spent.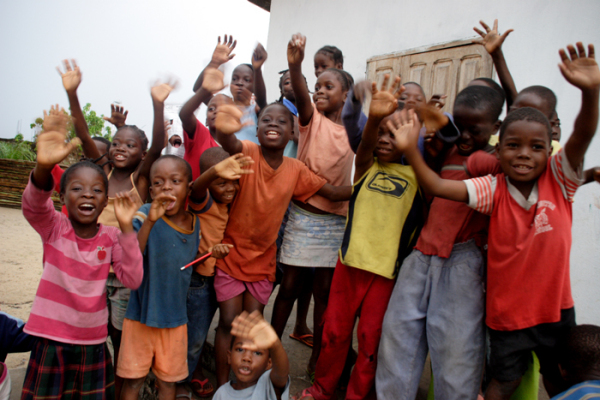 As we get ready to head to Congo, we want you to come along for the sail! Check out the hastag
#SailWithUs
on Facebook, Twitter and Instagram, because we're all going to be sharing photos, videos and stories as we make our way down the west coast of Africa, past all the countries we've served in before, on our way to brand new shores. It's all the fun of being on board without the threat of seasickness; you can't lose!