It was somewhere around two in the morning, a day or so after we'd arrived back on board our floating home. The cabin thrummed as a container ship moved slowly past in the darkness, the hum of its engines all but drowned out by the white noise playing in Zoe's room where I was lying diagonally across the narrow bunk that I had flipped down into the space where her crib usually sits. She was draped across my arm, curled into the curve of my shoulder, her breath hot on my face, one small hand holding onto my ear like it was the last true thing in the world.
My body felt like it was being pressed into the hard mattress, as much by my own tiredness as by the weight of my finally-sleeping daughter, and as I struggled not to cry out of sheer exhaustion, I realized that I was starting to pee my pants, and there was nothing I could do about it because if I moved, the last three hours spent in that jet-lagged darkness would have been for nothing.
I laid there with my two babies, torn between laughter and tears, one child wreaking havoc on my bladder from the inside, the other with her finger jammed none too delicately into the depths of my ear canal, and I thought to myself,
This is love.
I keep thinking I know what it means. And I keep finding out how wrong I am, how much deeper and richer and harder it is than anything that came before.
I thought I knew love in that pure, shining moment when I pulled her onto my chest, when I was the first person in the entire world to have her in my arms and she just laid there, looking up at me with those bottomless eyes.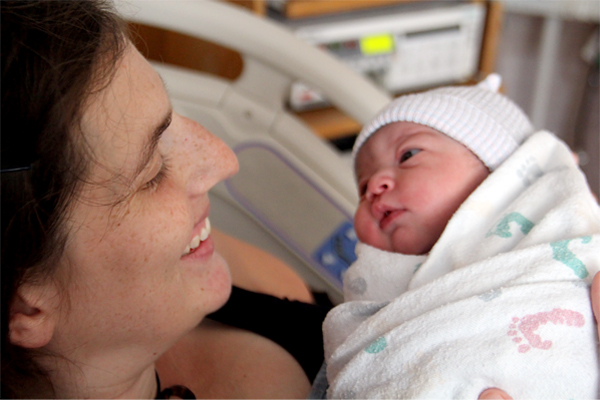 I thought I knew love the day she smiled at me for the first time, true, honest-to-goodness gummy smiles that had nothing to do with gas and everything to do with the fact that she thought I was the best thing she'd ever seen. And then there was the first step, the first word, the first time she wrapped her tiny arms around my neck and kissed my face, the first time she ran to me from across a crowded room.
I thought I knew it when she stopped sleeping, when I wore a four-step circle in the carpet of our tiny cabin, willing her with every ounce of my fast-waning strength to just. give. in. and relax. I thought I knew it the day I woke her from her nap to find her breathing frighteningly fast, when, for the briefest of moments, the thought that something might be seriously wrong paralyzed me with a fear too deep to name. I thought I knew it when I set up camp in the back of an airplane, humming over the drone of the engines while she slept in fits and starts and I swayed as much from tiredness as from a desperate hope that she'd keep dreaming, a brave smile plastered onto my face so the flight attendants wouldn't know how close to losing it I really was.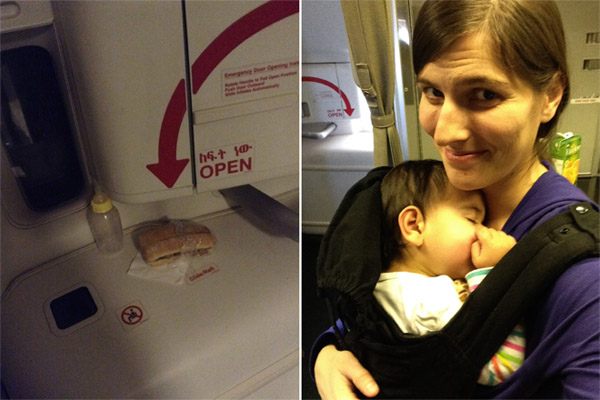 Motherhood is an endless string of moments, so many of them cut through with exhaustion or loneliness or monotony despite the incandescent joy of a few of them. The giving of yourself to these tiny humans is relentless and complete; there is no doing this by halves, and they will take every last piece of you that you offer.
But at the end of yet another endless day, it's love that pulls you out of the ashes, love that sets your heart back on fire when the cold is seeping in. It's love that keeps you awake for hour ten or twelve or twenty-seven and love that opens your weary arms again to receive a shaking, sobbing child who wants nothing more in the world than her mother.
So love well, mamas. Come to the end of yourselves and spend just five more minutes with the baby draped across your neck like a sweaty, flailing scarf, because some nights our love is the only thing standing between our children and the darkness, the only thing that can guarantee we'll both make it to morning.
And we all know how much we need to see that sun rise.