We just got back from another cardiology appointment. All of this is starting to feel normal. Pulling up to hospitals and filling out forms and using every trick in my book to keep the baby happy so they can just get one usable blood pressure (we failed) or a clear image on an echo (thankfully this one was a success). Three hours gone in the blink of an eye and then we sit and talk with the doctor and somehow I still managed to be blindsided when she starts talking about his heart.
Why is it so hard to hear that his heart is put together so wrong? It's been six months since we found out; you'd think I'd be used to it by now, especially after seeing it beating away on the screen in the darkened room where I lie curled up next to my son, praying that I'll be enough comfort for him to be able to sleep through it.
But it's still suddenly hard to breathe when she starts talking, using words like
stenotic
and
smaller
and
November
.
November.
He's going on the schedule for November, and we still don't know exactly what they're going to do but I can't pretend any more that my boy is fine.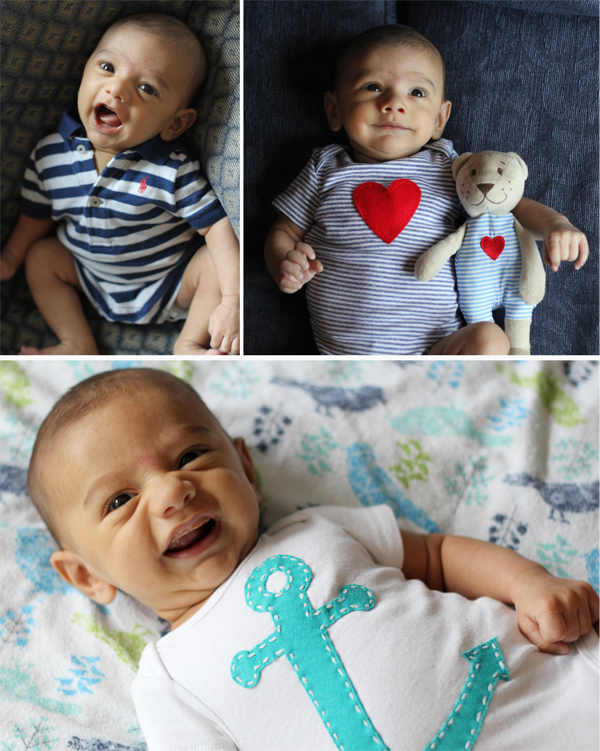 We've been in such a blissful, beautiful honeymoon stage. Granted, there are things that remind me daily that he's not your average newborn. I weigh him and check his oxygen saturations, I text his stats to his team and massage his scar every morning before we come upstairs for meds. We don't take him out in public and no one really comes here, either, but for the most part our day-to-day life feels so normal right now.
Except that it's not. And it's brutal to be reminded that underneath his perfect exterior is a tiny ticking time bomb, a heart that's only going to work for a few more weeks before it needs to be repaired again.
I've seen it written that being a mother is choosing forever to have a piece of your heart walking around outside of your body. But what if that piece of your heart got damaged when it broke off? What if you have to live with the very real possibility that forever isn't going to be very long at all?
My head is all over the place right now. I know that he needs more surgery if he's going to have a chance at life, but the thought of handing him over again, this time for something far more complicated, is almost more than I can bear. And there are still two more months to go before it will actually happen (provided he stays stable); am I going to live with this rock in my gut until then, the tears threatening just below the surface and a throat so tight I can barely swallow?
These are the days I'm just not sure I'm cut out for this. If just the mention of a surgery schedule with my son's name on it is enough to make me feel like this, how am I actually going to watch them wheel him through the doors?
I just need to trust that the One who has brought us this far will continue to go before us in these days, too. It's so much easier to type that than to actually live it, but even the strongest faith has to start somewhere. I'm not brave enough to surrender my baby to His plan, not ready to admit how scared I am about what's coming. But I can choke out the truth that I cling to, my salvation as I drown in all this uncertainty. He is faithful, He loves my boy, and He loves me. None of this is happening outside the shelter of His strong hand. Nothing ever will.
I will speak these words until I believe them. This is my mustard seed today.