I feel paralyzed right now, weighed down by the length of time stretching between my last words and these ones, unsure of how on earth I'm supposed to choose the right ones now that my fingers are finally brave enough to type again. It's almost two months to the day since I shouted from the rooftops that I was going to trust God in all this, and I suppose it's only fair to let you know that I'm not sure I've kept that promise terribly well.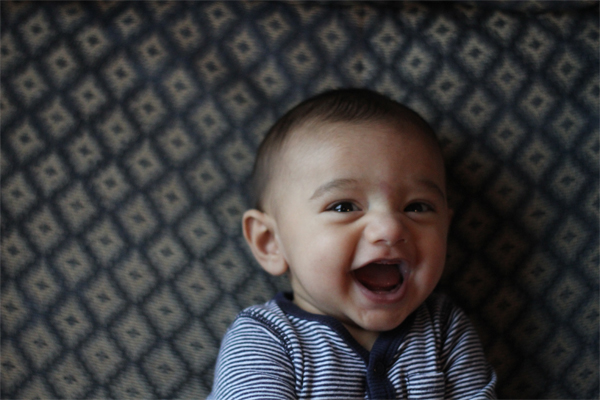 It turns out it's not easy living with the sword of Damocles dangling over your head, especially when you don't know exactly what the sword even looks like. It's tiring enough to have small children; you're in a constant state of high alert, making sure the toddler isn't getting her hands on something sharp or falling into the toilet or coloring on the table while simultaneously running through that
hungrywetdirtytiredalloftheabove
checklist in your head while you try in vain to comfort a screaming baby who is resisting all your best efforts.
That would be bad enough. But our checklist has one more possibility on it this time, an option that makes the way I paid attention to Zoe's needs look like neglect compared to how on-point I need to be during every hour of every day with Ethan.
Hungry.
Wet.
Tired.
Dirty.

Heart failure.
It's layered into every thought I have, lurking in the shadows when everything is running smoothly and taunting me to my face as I watch his lips turn blue when he cries.
He might just be having an off day, or maybe his shunt is failing. Maybe this is it.
I'm not trying to imply that he's been struggling; most of his days are good ones. Not just good; incredible. He's been remarkably healthy given the state of his insides, and we've been overjoyed to watch him grow and learn and plow through milestones, holding his own with any heart-healthy baby his age. But even the good times are coloured by the knowledge that in less than two weeks he'll be lying sedated on a table in the operating room while they open up his chest again and try to bring some order into the jumble of his heart.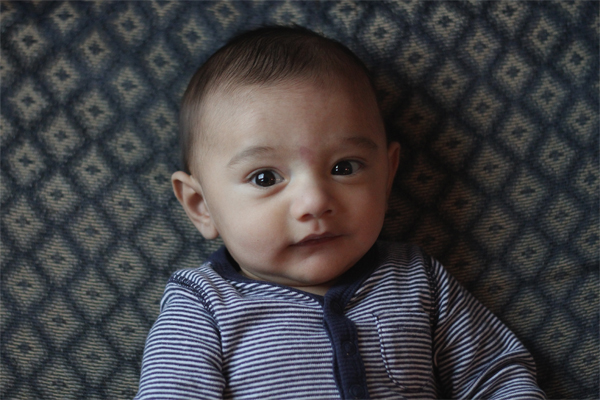 People frequently ask me whether this next surgery will fix things, whether he'll be okay afterwards, and it's the hardest thing in the world when I have to say no. It's written on the top of the summary from our last cardiology visit, black and white and a knife in my gut.
Stage two palliation scheduled for November 19th.
Palliative.
Alleviating a problem without dealing with the underlying cause.
Because there's nothing they can do to make this better, and the stark truth, the one that has me staring up at the dark ceiling at night, biting my tongue to keep from screaming as the tears soak my pillow, is that I will outlive my son. There is nothing they can do to fix him, just a series of stopgap measures that will buy us more time.
We all know that our children aren't really ours. We talk blithely of God having given them to us for a season, but we fully expect that season to stretch blissfully on and on, casting its mantle of love over our sunset years until finally we die and they carry on the family name and everything is as it should be.
I don't let myself think about it often, because it nearly destroys me every time I'm faced with it, but this baby sleeping in my arms, his soft cheek pressed up against my chest and his breath warm against my skin? This baby whose every tiny achievement I celebrate as if he were the first baby in all of history? This baby carries in his chest a death sentence.
Not today. Not tomorrow. But sometime down the road, barring the miracle that I can barely bring myself to ask for, terrified as I am to be turned down yet again, his body just won't be able to keep going. His heart will fail or an infection will overwhelm him or one of a hundred horrible, random complications that come along with this syndrome will creep up and snatch him from us.
And the truth is that I don't know how to do this. I don't know what to do with the ridiculous, overwhelming love that I feel for him when I don't know how much longer I get to have him here with me. Maybe this is all just me reacting to the looming prospect of surgery, but I find myself on the verge of tears all day long, even the happiest moments shot through with this thread of anticipated grief.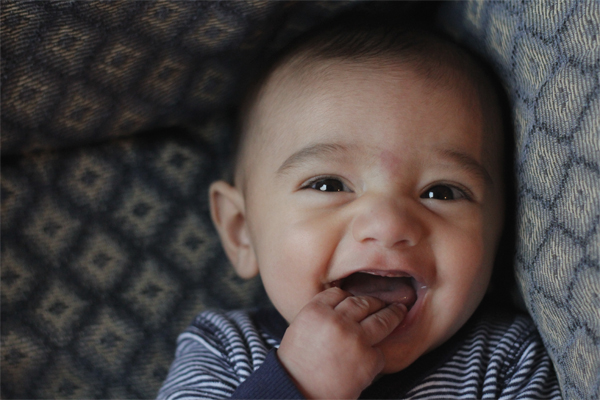 How is it possible that this face belongs to a body put together so wrong? And how is is possible to keep going every single day, pretending that everything's okay for the sake of the toddler who kisses her brother's chest and looks up at me with huge eyes and tells me that it's all better now, sure as she is that her kisses can fix any hurt?
The answers, I suppose, are found when I give in, let all this break me and bring me to my knees. It's just that the answers aren't really what I want to hear, not if I'm being honest, because they promise a Companion in pain instead of the avoidance if it altogether that I so desperately long for.
I will never leave you or forsake you.
This fire may burn you, and I don't promise that there will be no scars, but you
will
walk out the other side.
You might feel like you're drowning in this flood, but I will always pull you out of the deep waters before they close over your face.
I know each hair on his head, each day of his life, each beat of his broken heart and each frantic cry of yours.

Sparrows and lilies and babies and you; I hold it all in the palm of My hand, and My hands are more than strong enough for all of this.
Sparrows and lilies and babies and me.
Sparrows and lilies and babies and me.