I feel like I've been doing nothing but throwing the darker pieces of my heart at you here recently, and I am so grateful for the way that you have carried them when they were too heavy for me. I want to share the lighter moments, too, but it's hard when I spend my time balanced on the razor's edge between joy and grief, soaking up every last smile and coo and shriek of laughter while the specter of surgery peers over my shoulder, casting its too-familiar shadow over even the most perfect moments.
I remember the feeling so well from the days leading up to Ethan's birth; wanting desperately to enjoy every second I had with him because each of those seconds were infinitely precious, but knowing that hard times were rushing towards us at an impossible speed and never being quite sure how to carry both those truths in one set of shaking hands.
It's all happening again. The shaking hands and the shaking heart and less than three days until they stop
his
heart and hope it starts again when they're finished. He's an entirely different baby this time around; he's twice the size and has at least twenty times the personality, and the PICU nurse side of me knows that he's not going to be the easiest patient (and that's putting it mildly), and so there's all that in the mix, too.
Last time we watched him roll away, a woman in green pushing the bed carrying his tiny, bundled self, I didn't know him. Not really, anyway, or at least not like I know him now, and the gift of these past four months is going to make it so much harder to close my hand around the pen when I sign the consent form and open it again when I let them walk away with him on Wednesday.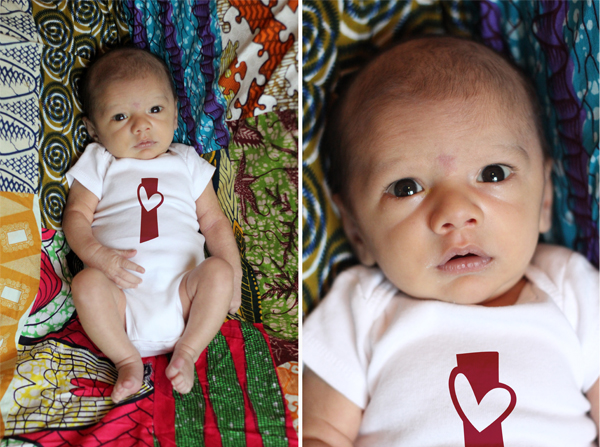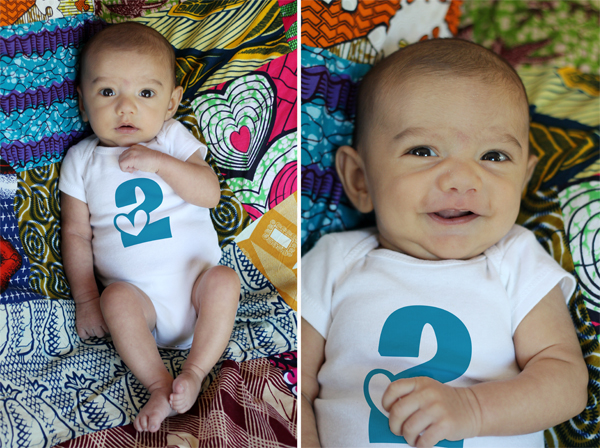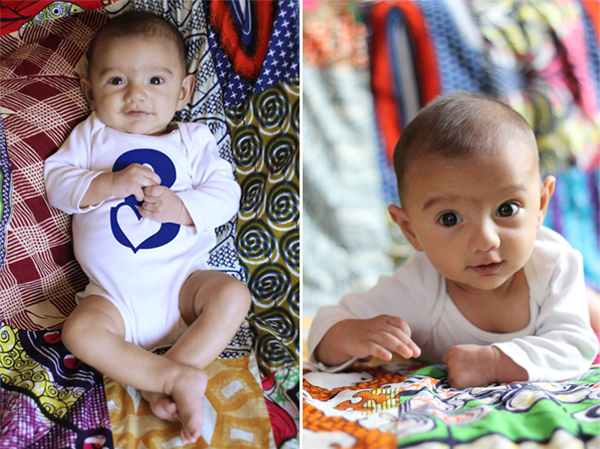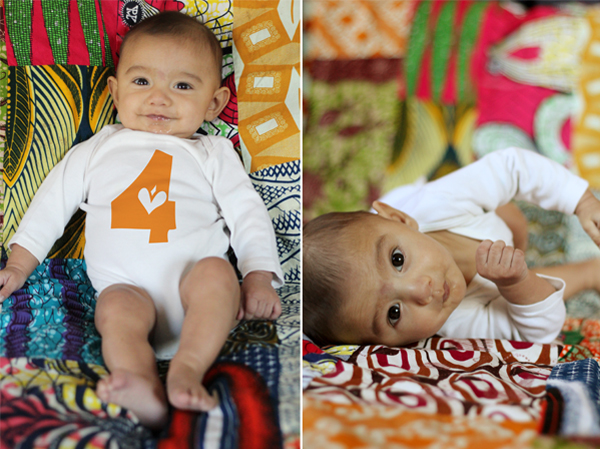 Last time, all I knew about him was that his fingers and toes were ridiculously long, that he loved his mama's milk and that he loved to hold my hand. Beyond that, he was still a stranger.
Not anymore.
I know this boy better than I know myself, now. I know how hot he likes his bath, how he likes to be held when he nurses, and the unmistakable face he makes when he's about to blow up his diaper. I know which toys he likes and which ones he thinks are boring, which soothers he'll take and which ones he'll spit right out. I know the precise mix of white noise he prefers when he sleeps and exactly how he likes to be swaddled when I tuck him into his swing at night. I know the spot under his arm where I need to stick my nose if I want him to laugh, and I could trace the shape of his scar with my eyes shut tight.
I have flashbacks more often these days, suffocating moments when, without warning, I'm reliving the day of his diagnosis, and the terror and anguish I felt sitting in that office with my heart shattered on the ground come rushing back full force. It can be the middle of a sunny afternoon and suddenly it's that first night all over again, the darkest one I've ever lived through and I'm so, so afraid that I'll never even get to meet my baby.
But then I feel him squirm against my chest as he wakes up or I catch his grin from across the room as he stares at me with adoring eyes, and all that fades away and is replaced with the truth that has been proving itself again and again over these past months, the ones that no one could promise us.
You didn't know if you'd get even a single day with him, and you've already had a hundred and thirty-eight. You didn't let yourself believe that you'd have time to really know this boy, and yet here you are, the seasons set to change for the third time since you found out, this gift of time I've given you a far richer one than you dared hope.

More than you can ask or imagine. So much more.
So this is what I'll carry with me, the things I'll hold onto in his place while he's on the table on Wednesday. The face he makes when he stretches and the way his whole face lights up when he sees me in the morning. The way he twists his entire body to find his daddy when he hears him across the room or laughs when his sister blows raspberries on his tummy. His determined little grunts when he's working on something new and his out-of-breath little grin when he finally masters it. The way he smiles up at me when he's nursing and the feeling of his body relaxing into my arms when he finally falls asleep.
I can't promise that I'll manage to escape the fear and uncertainty completely, but my heart is so full of all this love that there shouldn't be much room for them.
(I probably won't be updating here much over the coming days since my computer doesn't seem to work on the network down at CHOP, so please check
Ethan's Facebook page
for updates. I don't think you need to have an account to see the page.)
Just a note to add that I did something silly while approving comments and getting rid of spam, and I think I deleted a couple of your real ones by accident. If you don't see your comment, can you please send it again and I promise I won't be such a scatterbrain this time? My tech support (aka big brother) restored some of them from a backup, but I think there were a couple more that didn't show up again. Whoops!