I'm sitting here in the dark, rocking a congested baby to sleep for his last nap of the day while stomping feet and laughter echo up from downstairs where my husband and daughter are playing. Over the steady
whoosh
of the white noise playing on my iPhone, I'm listening to make sure he's not wheezing, and I hold my phone up to his face to check the colour around his mouth every few minutes since I can tell he's having a little trouble nursing and breathing at the same time. I consider abandoning the nap to go downstairs and check his oxygen levels but then I remember that the crying that will ensue will make him desaturate quicker than anything else, so I carefully reposition him and in the darkness I breathe yet another prayer for his breath and this, somehow, is my new life.
A year ago today I was living on board the world's largest non-governmental hospital ship along with nearly four hundred other volunteers from more than thirty countries around the world. The
Africa Mercy
was docked in Pointe Noire, Congo, where the crew was busy providing free surgeries, dental and eye care, and healthcare development to the Congolese people. I was a primary caregiver, the ship's official designation for a stay at home mom, and three mornings a week while my toddler daughter was in nursery with her little friends I would make my way down three flights of stairs to the hospital deck where I would meet with post-operative cleft patients to do speech therapy, a skill I'd acquired during my pre-baby days as the nursing team leader for maxillofacial surgery.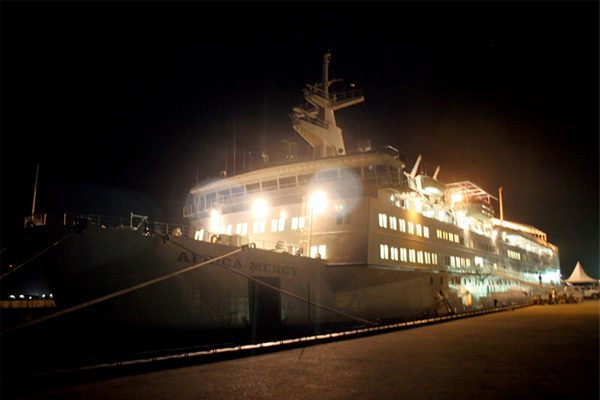 My days revolved around the schedule in the dining room where we all ate our meals together, my weeks were punctuated by Thursday night community gatherings and dusty Wednesday morning walks to the market, and every year saw our ship sailing into a new port along the coast of West Africa where we dropped anchor and opened our doors to the hundreds and hundreds of people who found the courage to make the long walk up the gangway and down to the green floors on deck three where they walked into the operating rooms and had pieces of their lives rebuilt.
My maternity leave was supposed to be over eight weeks after Ethan was born. Eight weeks and a round of shots and a passport and we'd be on our way back to our big white ship and our tiny cabin with all the windows and a life that made all the sense in the world.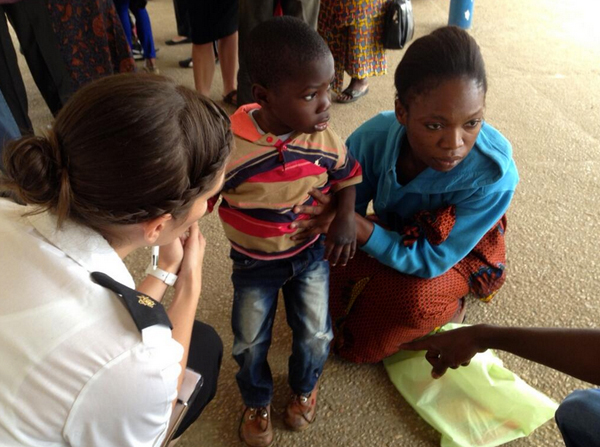 Instead we were handed a piece of paper with the drawing of his heart and the sudden, terrifying knowledge that we were about to start over with nothing but what we'd managed to pack into two suitcases each. I was thirty years old and had never lived on my own before, and yet here I was, poised to do just that with a husband who couldn't work because he didn't have a green card (why bother getting one, we'd thought, when we'll be on the ship forever and then move to Canada?), a toddler who refused to eat because there weren't enough people in the room, a couple of boxes of stuff in my parents' attic, and an unborn baby with a future hanging balanced on the razor's edge.
Everyone who learns that their child has congenital heart defects steps into a new life, but for most people that life bears at least a passing resemblance to the old one. When we learned that Ethan was going to be one of the one in a hundred with heart defects and one of four in a million (according to some stats) with heterotaxy syndrome, it meant that everything had changed in that single, blinding instant.
Instead of two seasons, rainy and dry, both stiflingly hot, I now live in a world with four. I just realized yesterday, most of the way through this particular season, that I don't actually own winter boots.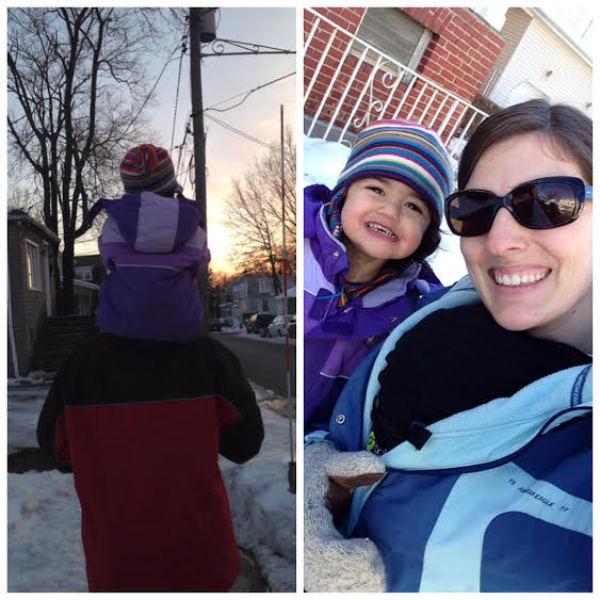 Instead of walking into the dining room and serving myself food that someone else prepared, eating and stacking my dishes for someone else to wash I now plan my weekly menu and clip coupons and shop for groceries and cook my meals and at least I've got the husband of joy to do the dishes after dinner because by that point I'm pretty much spent. My house isn't connected to the houses of my four hundred best friends any more; I can go entire days where I converse only with a two year old.
I exchanged my floating hospital for another much more stationary one and an endless parade of doctors' offices and waiting rooms, and instead of overseeing a bustling ward packed elbow to elbow with beautiful West African faces in various stages of repair there's just one face that looks up at me from the bed, eyes wide as he wonders why I'm letting them do this to him again and please, Mama, just make it stop.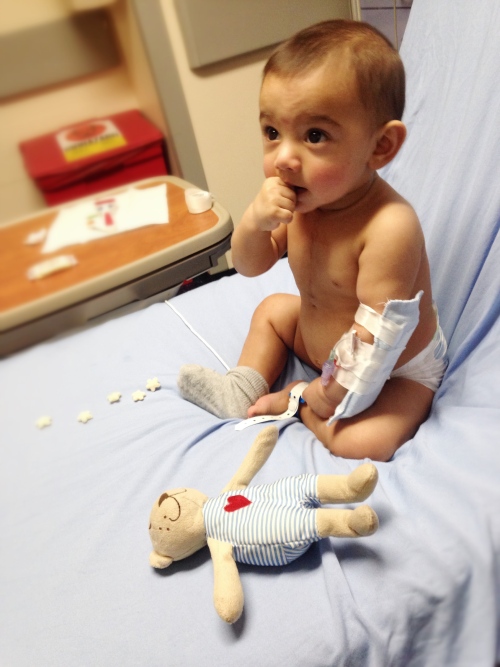 The house is quiet around me as I type this, dinner and baths and bedtime having all come and gone before I could finish my thoughts. I can hear the clock ticking and the faint hum of a car as it passes out on the main road but even now, nearly a year later, my ears are searching for the hum of the generators and the scrape of the chairs overhead as the patients come outside for some fresh air in the afternoon and without those sounds I still feel a little bit lost.
It makes no sense that the boy who rocked my world would be the one to steady me, but when I look down at the baby sleeping in my arms, the boy who has taken our lives by storm and laughed in the face of every statistic, the one whose heart, against all odds, beats next to mine, suddenly my feet seem a little more sure, the ground a little more solid underneath me.
If ever there was a reason to start over, this is it right here.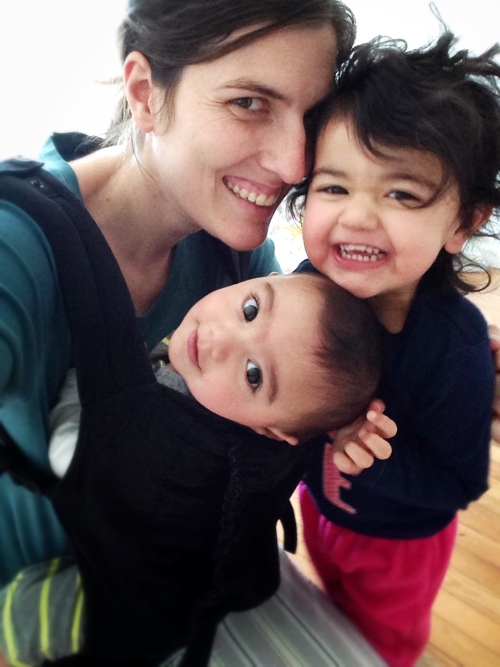 (The photo of me seeing patients on Selection Day was taken by Dana Perino, if I recall correctly.)