Today is the one year anniversary of Ethan's diagnosis. I'm shaking my head as I type this, an incredulous smile on my face as I look at how far we've come, the rest of me terrified when I think about how uncertain the road ahead of us still is.
I've never been one to celebrate anniversaries. The Husband of Joy and I never really give much thought to our wedding anniversary. Birthdays are just another day, and Hallmark holidays aren't even on our radar.
But this is different, somehow. This is so much more than a birthday. It's the day that I lost the baby I thought I was carrying and the day that I found out that I'd be getting the one who's sleeping on my chest as I type instead. It's the day that I lost my home and my community and my job and the day that I started an entirely different life on an entirely different continent than the one I'd been accustomed to.
I never thought this is what it would look like, this boy who defies the odds and grows at lightning speed, entirely unaware that he's working with half a heart, while I sit and watch in wonder. Every night when I run a bath and Zoe climbs in to 'help' her brother, I watch my children play together in the warm water with a lump in my throat because how is it even possible that we have been given this gift when a year ago I was so sure I was watching it slip through my fingers?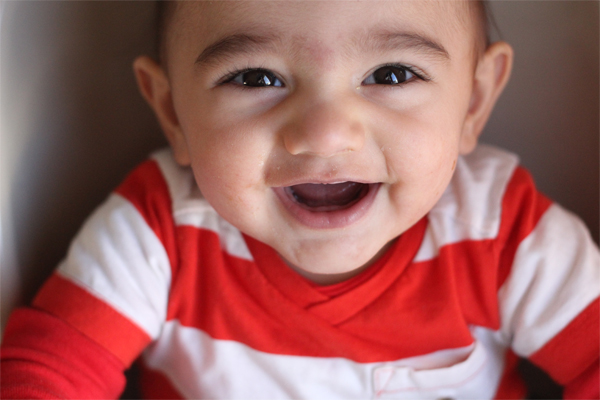 I just wish I could climb into the
TARDIS
and go back three hundred and sixty-five days, sit down next to myself in that dimly-lit room where I was so sure that my life was ending, and tell myself a thing or two. And if you're at the start of this journey, if you've just had your heart handed to you in a million jagged pieces, I want to tell you, too. I know there's a very real chance that you're not ready to hear any of it, but this, as far as I can tell, is true.
I'd tell myself, and I'm telling you, that it's okay to fall apart for a little while. I felt so guilty about that at the beginning, like I was failing this helpless baby who needed me to be strong for him, but the further I get into this journey (desperately praying every day that I'm still only at the beginning), the more I realize that emotions run so much deeper (and higher and longer and stronger and just
more
) when it's your child's life that's in danger.
I'd tell myself that anything I was feeling was the right thing to be feeling. That I had every right to ignore the people who told me that it was all going to be okay, to silently scream at the ones who offered meaningless platitudes, to lie and say that I was fine or tell the truth and admit that I was scared out of my mind. You don't have to be happy or sad or brave or scared just because you feel like you should; it's perfectly acceptable to be all of those things at once or none of them at all, and no one gets to tell you what's proper.
I would stretch out my hands to my shaking self and offer to carry some of the weight of lost innocence. It's shocking how massive the absence of something can be, especially something you never really paid attention to holding. But when your belief that
this only happens to other people
is wrenched from you in one swift, cruel moment, you'll realize pretty quickly that it leaves a hole that's black and terrifying and heavier than you can possibly imagine. And you'll feel like you can't even take another breath and getting up tomorrow morning seems about as easy as running barefoot up Everest, but there will be people who are brave enough to take off their shoes, too, and run alongside you. They are your lifelines; hold their hands and run (or walk or crawl or just sit for a while in stunned silence) together. And even then it might feel like it's too much, but there is One who walked through the inky darkness of the valley before you. His footprints are still there, marking out a way through the rough ground. Cling to Him; He will never leave you alone in that awful place, not for a single beat of your wounded heart.
You know the darkness won't last forever, don't you? Impossible as it may seem, dawn follows dusk, winter gives way to spring, and you will find your joy again. It won't look exactly like it used to, and it will never feel quite the same; it'll always be laced with that bittersweet knowledge that you are
other people
now, the ones without a guarantee, but that won't make it any less beautiful. Just like the pain, your joy will be so much
more
now. Every single first is one more thing that wasn't promised and that makes the smiles and the coos and the crawls and all the myriad other things that you suddenly find yourself counting as milestones infinitely more precious.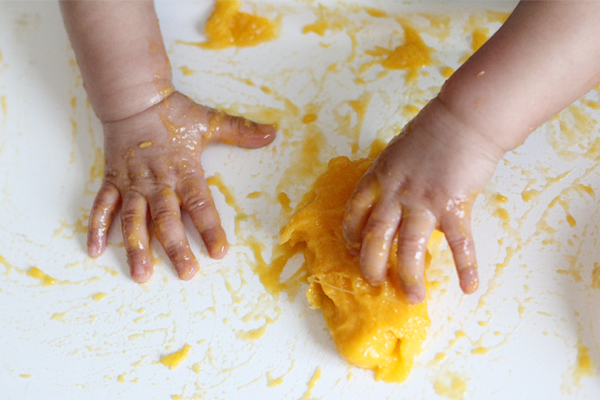 I'd want to tell myself, to tell you, that your life is not over. You're suffocating under the staggering burden that's just been forced on you, and it probably feels like there's no way that your life will ever be anything more than doctors' waiting rooms and prescription bottles and hard chairs pulled up to ICU bedsides, and maybe we've just gotten lucky so far, but it couldn't be further from the truth. I had spent the six years before Ethan's diagnosis living my dream, sailing from port to port on my floating home and drinking in the incredible experience of working on that ship. Heterotaxy took all that away from me, and I spent a long time feeling insanely bitter about it. I still wrestle with it, especially on the days when every little part of me longs for the easy community down in the wards but I'm stuck in the house with a baby who makes me nervous just going to Target because of all the germs I might be exposing him to.
Your life will be different. There's no sense in denying that. It will be different and it will be harder and it will be lonelier and so much more complicated, but I want to throw my arms around myself, the one weeping in the dark a year ago, and I want to throw them around you and tell you that the best is yet to come. You are going to learn to love with a fire that burns away everything that doesn't matter and what's left is going to be perfect (for your new, completely unorthodox definition of that word).
I've travelled the circumference of the globe, explored more than thirty countries, but this boy with the broken heart? He will always and forever be my greatest adventure.