I got a call from the geneticist down at CHOP the other day; Phil and I submitted samples of our blood for testing back in November when Ethan went in for his Kawashima, and the results had finally come back. Of the five variants in Ethan's genes, they were pretty sure that two were unimportant. Two more were passed down from Phil, but these particular changes, if they come from just one parent, can't be at fault either. Which just left the last one.
FOXH1.
I gave it to him.
And our best guess is that it's what caused his heterotaxy.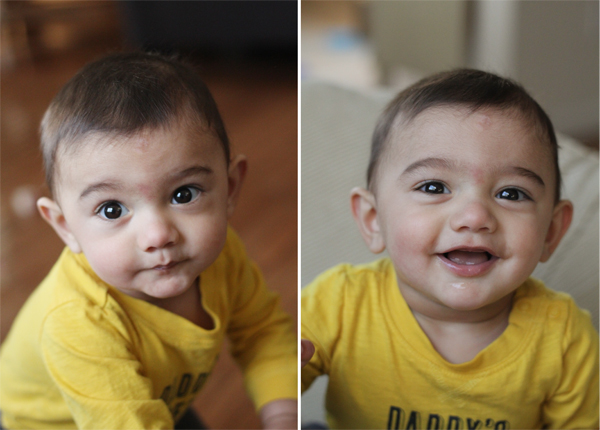 (For the record, no one knows for sure what causes heterotaxy. This change in the FOXH1 gene, though, has been seen in other individuals with heterotaxy and CHD, and it only takes one parent passing to down to make the change significant, so all signs point in this direction. It doesn't cause CHD in everyone; I have the change and my heart is healthy, albeit sore. But until we know more, we have to assume that this is the likely culprit.)
I've eaten more than my fair share of chocolate and salted caramel ice cream while I processed all of this. It was hard enough to hear that his heart had formed wrong, that the fight ahead of him was going to be so hard. But now, a year later when I finally feel like I'm coming to terms with this new reality that we live in, to hear that it was most likely me who slipped the poison into his genetic stream? It just brings it all crashing down again.
I know that it's not my fault. I know that there's nothing I did wrong. I know. But knowing means nothing when I hold my son close and sob my bitter regret into the curve of his neck.
Because it only takes one copy for this gene to wreak havoc with your insides, it means that any child of mine has a fifty percent chance of being born with a broken heart. I look at Zoe, in all her wild-haired, stubborn glory and I can almost see the bullet whistling a hairsbreadth away from her perfect face and it leaves me breathless to know how close we could have come to starting this nightmare two and a half years sooner, to maybe never having Ethan at all.
Fifty percent is high. Far too high to risk again, and so, suddenly, this little boy who wears twelve month clothes and started taking his first, hesitant half steps yesterday, is my last baby.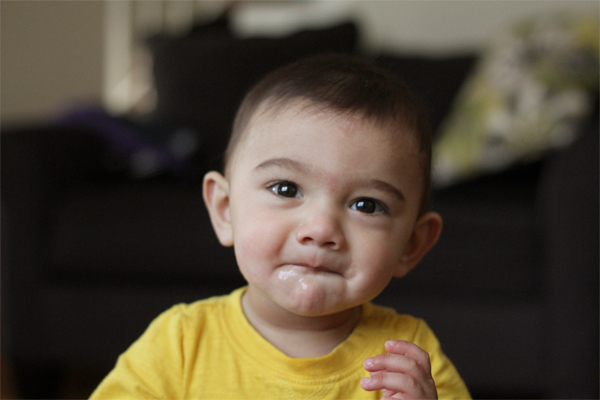 He's my last baby, and I don't even know if I get to keep him, because heterotaxy is cruel; it's dangerous and cruel and fickle, and there are no guarantees that, without a shred of warning, there will be no more firsts.
I look back over the past nearly nine months, and I'm reaching with frantic hands to pull back the moments I wished away in the fog of weariness and stress, to tuck them away as insurance against an unthinkable future.
I had no idea I was packing up my last baby's newborn clothes when I sealed the boxes and sent them off to friends around the country whose little ones would wear them next. I had no idea my last baby was lifting his arms to be picked up for the first time, no idea when that first tooth cut through that it was the last time I'd see a baby of mine with that wide, gummy grin. All these firsts are suddenly lasts, too, and I can't help feeling like I should have found more energy to celebrate them.
He's nestled up against my chest as I type, just like always, and it suddenly doesn't seem like the end of the world that he will only sleep when he's touching me. Because one day he's either going to decide he doesn't want this anymore or the choice will be taken from us both, and either way I think my heart is going to break all over again.