We stood next to each other under the hot sun, watching our little ones toddle around the park on chubby, brown legs.
How old is he?
she asked me, gesturing towards my son, who was trying to climb the wrong way up an impossibly steep slide.
He'll be one on Wednesday,
I told her, and she smiled.
Happy birthday!
she chirped, before our children veered away in different directions and we turned to follow them.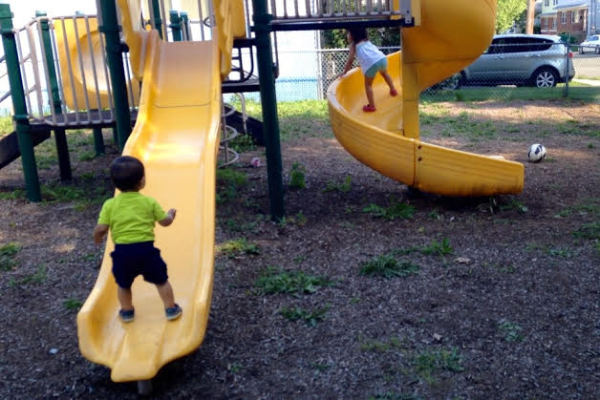 Happy birthday? Happiest birthday, really, where
happy
means something so much more than I could ever have dreamed three hundred and sixty five days ago.
I'm desperately trying to find the words to explain what this year has been, and the only one that seems to make any sense is that one.
More
.
Sitting here on my couch, the house quiet around me, I remember how I felt lying in that hospital bed a year ago, the first round of medications on board, the induction officially started, no turning back, no chickening out. We were going to meet our son, and we were going to ask him to fight for his life and none of us knew just what that was going to look like.
And now, suddenly, I'm looking back over this first impossible, incredible year, and it all I know is that it was more.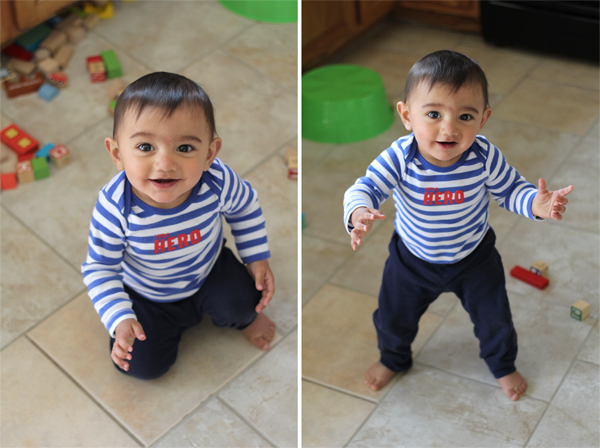 More laughter, more tears, more fear, more strength, more love. More of all of it, more than I ever thought there could be room for in one broken heart.
It's this jumble of emotion that has me tied in knots tonight while I watch the clock inch its way towards midnight, waiting for Ethan's new year to slip quietly into the place left by the old one, all at once hopeful and terrified about what's in store for us.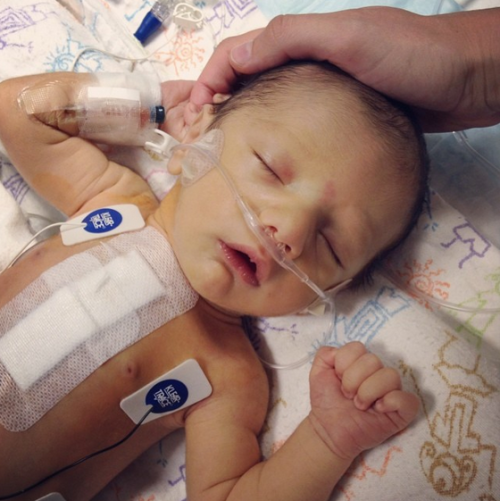 This boy of mine has done so much more than I ever dared hope on his first trip around the sun. Twice they sliced through the skin of his chest, sawed open his sternum, and pieced him back together with wire and glue. Five ER visits, one PICU admission, too many doctors' appointments to count, but when I look at
the whole year
, all I can see is this brave, determined little boy, running headlong through his milestones, intent on doing everything faster and better and, well,
more
than his sister ever did.
I watch him already walking on steady legs, marvel at the amount of food he manages to pack into his seemingly-bottomless stomach, feel his breath on my neck as he burrows close to me in the dark of the night, and there are moments when I can forget everything except his strength.
And then there's the rest of the time, and it's that, the everything else, that takes this particular milestone and shoots it through with an unmistakeable pain.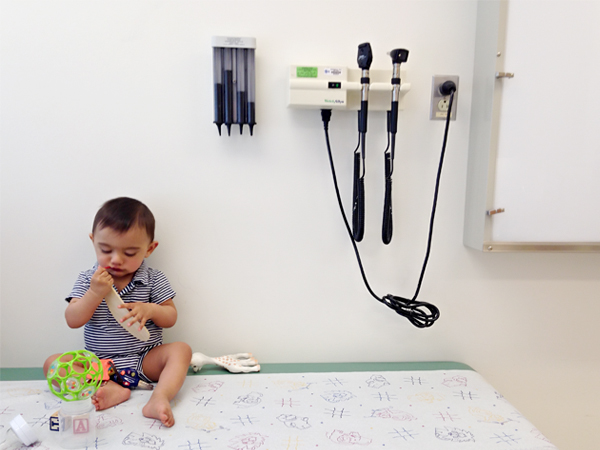 It's not supposed to feel like this. First birthdays are supposed to be pure celebration. Candles and cake and little babies suddenly turned into wobbly toddlers whose heads have lost that newborn smell, replaced when you weren't watching by equal parts sunshine and dirt and stale cheerios.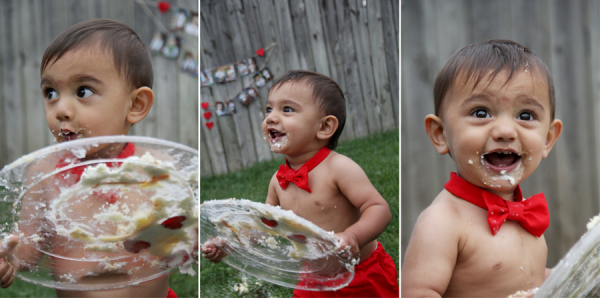 But when your baby has heterotaxy, when his heart has so much wrong with it that they just give up and call it
complex
, when nothing's as it should be and no one can give you a guarantee, well, then things are much trickier.
How do you celebrate a first when there's a very real chance it could be a last? And if it's not, if you get a second or a third or (and it feels scary even to dare type this) a thirtieth, what then? What about the ones who didn't? Don't tell me you forget them; even if you wanted to (which you don't), their memories are always there, reminding you that these hours and weeks and months, they are infinitely precious and as fragile as gossamer slipping through your fingers.
And maybe that's his gift to me.
Don't misunderstand me; I'm not saying that my son was born with a heart all hollowed out and plumbed wrong so that I can learn to seize the moment. That kind of trite platitude is grating on a good day, downright agony on the hard ones. What I
am
saying is that there are stopping places along this unexpected road, quiet moments when all the other voices (
cardiologyurologyscheduletheappointmentdon'tforgethismeds
) pause long enough that you can actually hear the One that actually matters. And it sounds something like this.
Life is a breath. Yours, your son's, all of it, and I am before it and after it and all the way through it, the Constant when everything changes, the Foundation when your feet scramble for purchase. And in the moments when you feel your own breath catching in your chest, when you can't get enough air and you feel like you're drowning under the weight of today and the fear of tomorrow, remember that I have carried you this far and that I have no intention of letting you go now. I will not abandon you to the fire or let you slip beneath the waves. You are mine. He is mine. You don't have to worry about tomorrow; I am already there.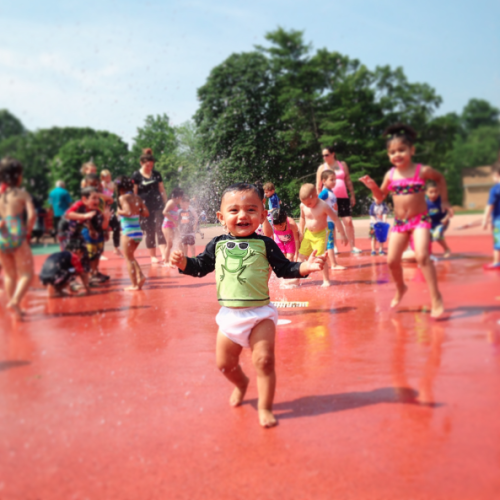 My phone just lit up; an e-mail from someone at CHOP. Another questionnaire to complete, this one from a team I didn't know was following us, and just when I thought I couldn't be more emotional, it turns out there's yet another level, because reading
Long Term Outcomes Program
and realizing that my boy has officially made it far enough to be part of something like that? It feels like a dream flying in the face of this nightmare.
So I think that's what I'll do now. I'll pack away all this borrowed pain and put it back in the hands of Someone who is strong enough for it, and I'll fill out my survey, and then I'll go and climb into bed with my baby for the last few minutes I can really call him that.
Happy birthday Ethan. I love you more.