My son is a month old now, and so I suppose it's high time I let you know he's arrived and that he is living up to the promise of his name in ways we didn't even dare to imagine.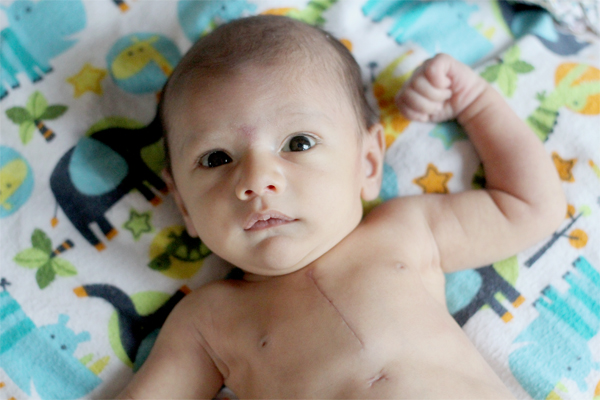 Ethan Vikash was born on July 1st at 10:08 at night, weighing in at six pounds fourteen ounces after an induction process that lasted just shy of thirty hours. I still don't know how long he was that day; it turns out that sort of thing isn't a priority when your baby is being born in the special delivery unit of the country's best pediatric hospital, when you only get a few precious seconds with him on your chest before he's taken from you by the team of strangers who stand ready to save his life.
His birth was beautiful. It was everything I didn't let myself hope it would be, not when we were faced with the awful truth of his diagnosis and everything that was going to happen after he arrived. Maybe someday I'll write it all out, but for now here are a few photos taken by our dear friend
Meg Brock
who arrived just in time to capture Ethan's arrival. (There are no words to express how grateful I am to her for these photos. She is incredible, and the moments she captured are treasures.)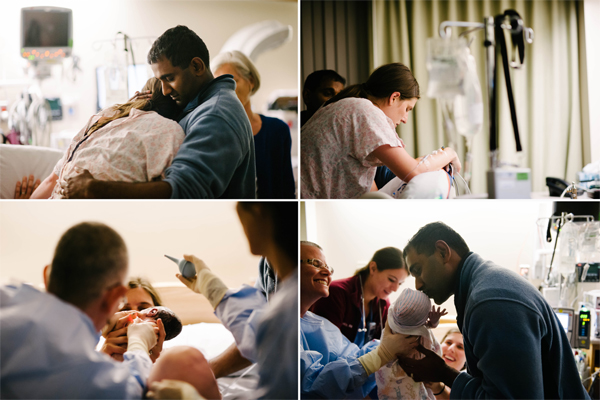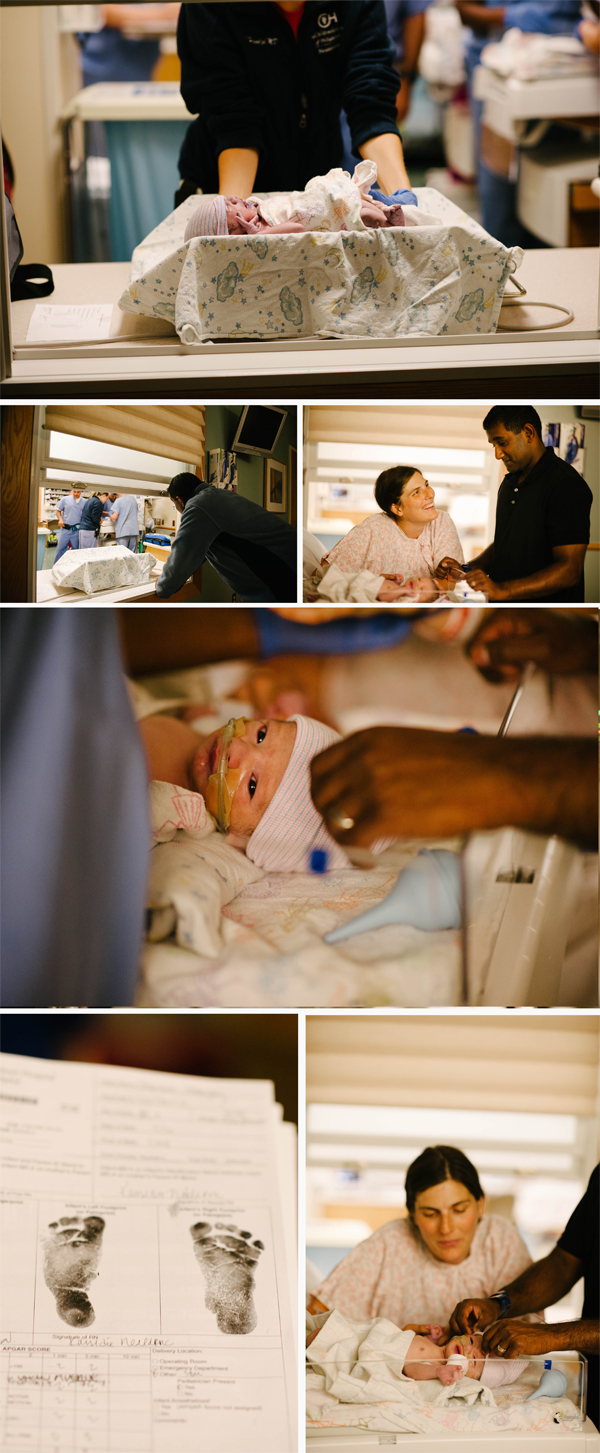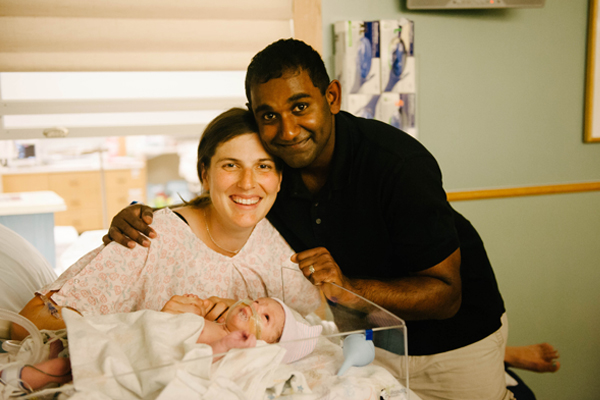 We spent the first five days of his life doing all the things I wasn't sure I'd ever get to do, holding and snuggling and breastfeeding while juggling wires and guarding tiny limbs taped down on IV boards, and on the sixth day we kissed him and handed him over and watched him roll around the corner into the OR where a surgeon opened his chest and sewed in a tiny, teflon tube that is currently providing oxygen to his lungs. By day twelve he was strong enough, healed enough, gaining enough to come home with us, and right now he's sleeping in my arms, and there is finally a moment quiet enough that I can hear myself think and it turns out that the only thing in my head right now is this.
Thank you. God, thank you.
I spent three months dreading his birth, fearful of these days that would follow, afraid to let myself love him for fear of losing him, paralyzed by the thought of all that I would be suddenly entrusted with when he arrived. And instead we have been given this gift, this little boy whose name means strength and who is doing better than anyone ever expected. It still doesn't seem possible, sometimes, that so much could be wrong with our perfect little boy, but then I go to put him in his jammies before bed and the scar on his chest and his lips turning blue when he cries remind me that we are only at the beginning of this very long road.
But, oh, what a beginning it has been.
I'm not naive enough to think that our journey will always be this smooth; the biggest surgeries are still to come, but so much of this first month has been filled with nothing more remarkable than a baby who has bad gas and likes to eat every two hours around the clock. I don't know why our story looks like this when so many others are marked with so much pain right from the beginning. I don't know why we've been given the gift of these precious, normal days at home in place of the promised weeks wearing hospital bracelets and snatching sleep between nurse visits and monitor alarms. But I know I need to hold onto them, to store these memories up for a time when I will need so desperately to believe that we can be a normal family despite it all.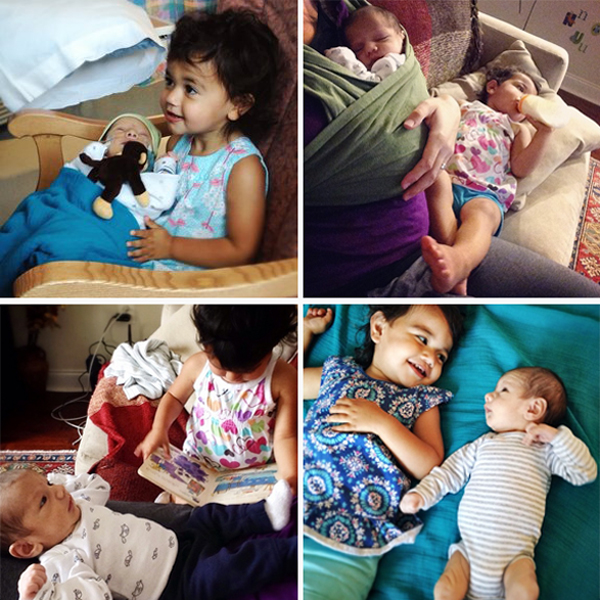 So much of this past month is already starting to fade, slipping through my fingers and being replaced with the all-consuming tiredness of the newborn days. (Baby brain increases exponentially when you throw hospital stays and complex congenital heart defects into the mix.) But I know I can't let myself forget, because it's not just for myself that I need to remember. In the coming days, when the path we walk isn't this easy, when my son looks up at me with pleading eyes and tells me he doesn't want to go to the doctor again, I need to be ready with the story of how it all started, because it's a story that will always remind us of the steadfast love and faithfulness of the One who watched over him while I laboured, while the surgeon cut into his chest, while the nurses responded to the smallest changes in his condition, while my family made space for him in their hearts and in their home.
I don't want to forget how it felt to hold him for the first time in the CICU and how perfectly he fit into my arms. Breastfeeding Zoe was a frustrating chore for ten long months, but this boy, the one from whom we expected nothing but struggle, has redeemed that experience with the pure love he has for mama's milk. I don't want to forget how easily he learned to feed and how happy it made him, how his oxygen saturations climbed as soon as he started to eat instead of dropping like everyone expected from a heart baby.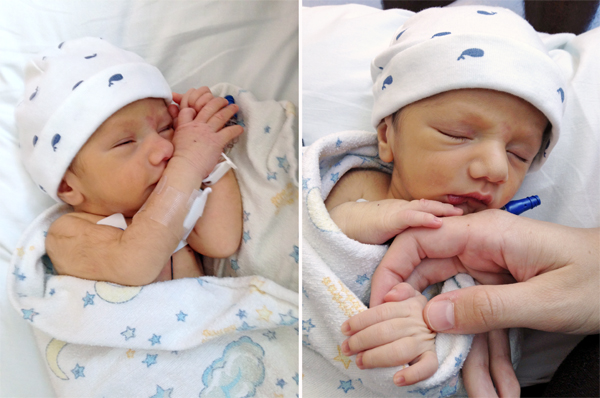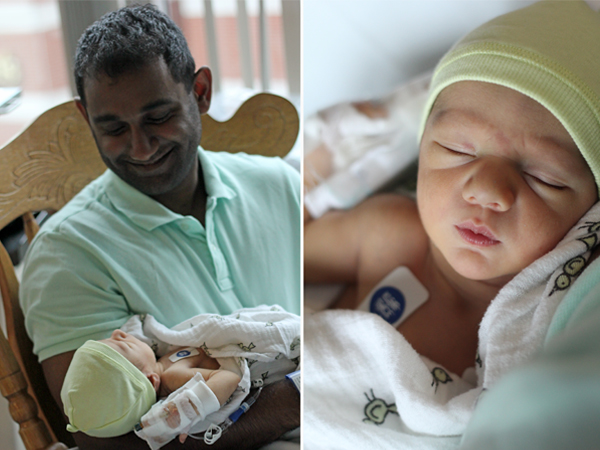 He spent that first, impossibly long night after his surgery wanting nothing but to hold my hand, and so I spent those hours bent over his warmer, reminding him to breathe as he clutched my finger, and I need to remember this because I need to know that even those nights give way to the joy that comes in the morning. I never, ever want to lose the memory of the moment in radiology when the doctor so nonchalantly told me that the scan of Ethan's intestines showed
no evidence of malrotation
, how I lurched across the room with tears in my eyes and hugged the poor confused man who I'm sure had no idea that no one was expecting news like that, not about the boy with the mixed-up body.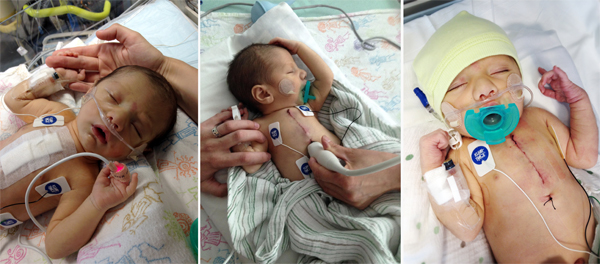 I want to remember the nurses who took care of him, how they made up his bed with brightly-coloured blankets so that it looked like home, how they rocked him to sleep when I wasn't there and chatted with me through long hours spent at his bedside and rejoiced with us over every piece of good news and every little step forward. I want to remember how it felt when they told us we could go, when we climbed into the car and my own heart was in my throat as we left the safety of the hospital and headed out into the world with this breakable little boy whose big sister lit up with joy when we brought him up the stairs.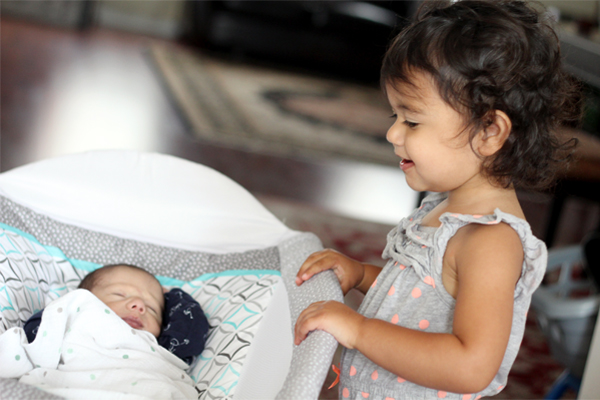 Yesterday he smiled at me for the first time. Real, honest-to-goodness gummy smiles that are coming more and more frequently and every time it happens I'm nearly brought to my knees. I didn't know if he'd survive my pregnancy. I didn't know if he'd make it through his first surgery. I didn't know if I'd ever bring him home. And yet here we are, my boy and I, grinning away at each other as Zoe plays on the floor next to us and my mother cooks dinner, and all I can think is this.
Thank you. God, thank you.