Every time I come into the States for a while, my mum actives my ridiculously old cell phone and gets me a new number. (I am most likely the only person around still rocking a flip phone. I'm cool with it.) It takes a while for me to get that number out to friends and family, and this time around the only people who have it are the aforementioned mother and the myriad of doctors, nurses and other parts of the team we're rapidly building for Ethan.
Needless to say, my heart skips a beat every time the thing rings.
Today I got a call I wasn't expecting until the end of the week at the earliest. The genetic counselor was brisk and cheerful as she reported to me that the final piece of Ethan's amnio results are back and that all his chromosomes are officially normal. We chatted for a minute about what that meant, I resisted the urge to ask her whether she was playing an April Fools trick on me, and a little while later our favourite nurse from the maternal-fetal medicine practice (also known as 'MFM,' the people your regular OB sends you to when there's a problem; I should start a glossary in the sidebar. I feel like we're going to need it...) called me back to make a plan for my next appointment with them.
As it turns out, they would have wanted to see me not very long before I'm scheduled for my big appointment down at CHOP, so we agreed that we can just let that be the next step rather than trying to fight with insurance to cover yet another visit here. So from now until April 23rd, I'm officially just hanging out, growing a baby and being a regular old pregnant lady.
I flipped my dinosaur phone closed, e-mailed Phil, and burst into tears.
It was an absolutely bizarre moment. I sat there, crying my eyes out, and I could not for the
life
of me figure out why I could still breathe so easily, why the familiar fist wasn't closing tight around my throat again. It's been less than two weeks since we first found out about Ethan's heart, but somewhere in that space of time, I've managed to forget that tears can come with anything less than anguish, that sometimes the dam that breaks is one of exultation instead.
I've been in limbo, I guess, which is not really my favourite place to hang out. Knowing as I do that heart defects are so often associated with major chromosomal issues that impact so many other areas of development, I haven't been able to allow myself to really, truly hope that our road would end in anything other than heartbreak. It's like something inside me has been holding me back, and I'm not sure whether it was my practical side for once winning out over all these emotions or the fact that I had to come to a place where I believed in the certainty of losing my son before I would be able to trust that I'd be given the strength to carry on no matter which road we ended up walking.
I'm tempted to think that it was the latter. Because that road? It just got a whole lot more complicated. We are officially fighting for our boy's life. That fight is going to be long and it's going to be brutal in places, and we still don't know how it's going to end. And that scares me. In an awful, tragic,
I-shouldn't-even-be-thinking-this-let-alone-typing-it-out
kind of a way, it would almost have been easier if he had had some kind of major genetic disorder that was incompatible with life. We would have loved him and let him go, and while our lives would have been forever changed, they'd still bear some resemblance to the one we were living two weeks ago.
With that phone call this afternoon, it suddenly got real; everything changed. I am the mama of a heart baby. He will require long hospitalizations, multiple open heart surgeries (and probably a few on parts other than his heart), therapies and medications and a list of doctors longer than my arm just to coordinate his care. He will never be medically cleared to live on the ship, and so when that phone rang it meant that we just moved back on land, years and years before leaving the sea was ever on the radar. We will need jobs, checkbooks, a place to live. We'll have to buy cars and dishes and clothes for all four seasons, and wasn't it just five minutes ago that the only thing I worried about was whether I was going to get in the waffle line fast enough on Friday morning?
It's bewildering. It's petrifying. And I couldn't be happier.
Because today and every day from now until the end of his life, whenever that is, I will get to stand in the gap for my son. And this is pretty much how we feel about that around here: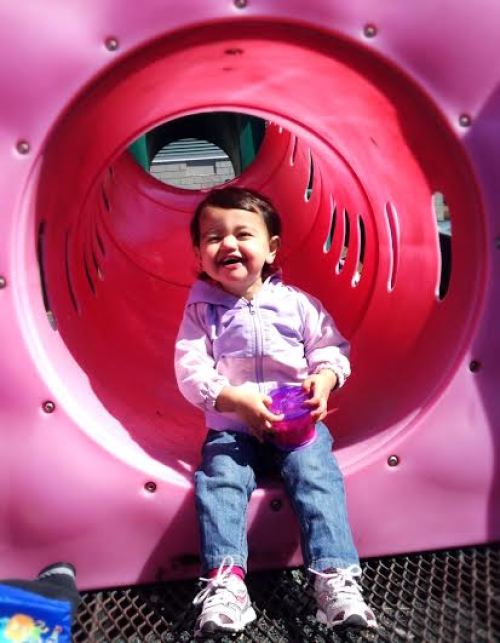 I know there will be more to come as we face the myriad details that need to be worked out. As of right now, I honestly can't process the fact that our time with Mercy Ships might have just ended. (See? I can't even type it out. How am I actually supposed to believe that I walked down the gangway for the last time without even knowing what I was doing?) I'm sure that will come with time, so I'm going to need you to bear with me while I work it all out. It's hard to turn your back on everything familiar and head out into the unknown with no warning and even less in the way of a plan.
But today's not the day to think about all that. Today's the day to be happy, to soak in the knowledge that the little boy currently doing flips inside me is one I might just get to hold in my arms on the outside. To finally let myself put his star jammies in the wash because he might just get to wear them after all.
That's plenty for today.