Toyi went to the HOPE Centre today. He'll come back Friday to have the sutures taken out of his scalp and soon enough he and his sister will be making their way back north to their village. Over the next few months the scars on his head and cheek will soften and smooth out until they'll be hardly visible anymore.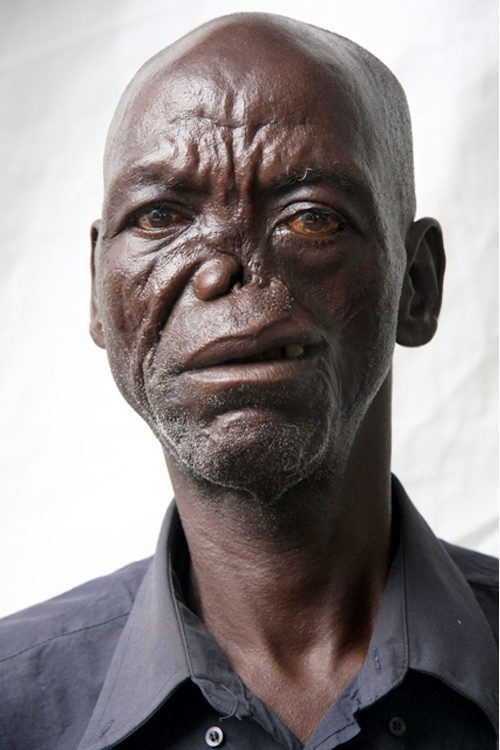 That's Toyi when we first met him, his eyes full of fear and suspicion and the combined weight of a lifetime of ridicule. His brows were perpetually drawn, unsure of whether we really meant it or not when we said we'd take care of him.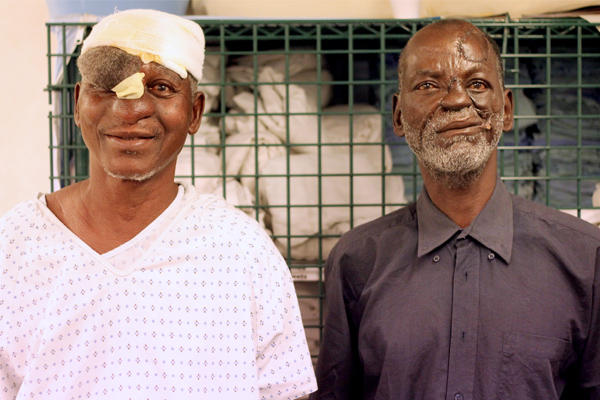 That's Toyi today, standing proudly next to his friend Papakey. When I came over to their corner and told them I wanted a photo of them for Dr. Gary, I figured I'd just snap one of them sitting on their respective beds. Instead, they both got up and solemnly arranged themselves in front of the linen cart. When I raised the camera, these two men who came to us without noses broke into smiles (Toyi's, admittedly the smaller of the two, although I'll take what I can get from him) and stood tall for their photo op.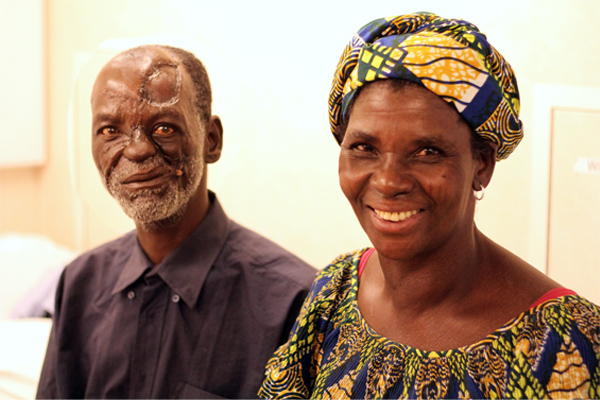 Behind me sat Toyi's sister, beaming her thanks and shaking hands with anyone who came near. They sat together on his bed for one last photo and then Toyi walked out, taking the family nose with him.
Today was a good day.
And as if that weren't good enough, little Sibi came into one of the empty beds a few hours later, back for a minor follow-up procedure after her cleft lip repair a few weeks ago.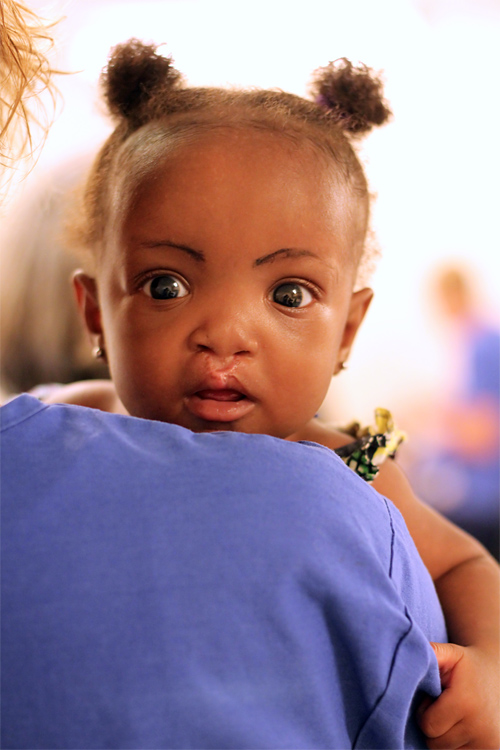 I love old man Toyi, but I have to be honest and admit that I'm not the least bit sorry that only four of the beds in D Ward are now occupied by patients over ten years of age.