Over the past couple weeks as I've worked a few shifts, I've been struck the the number of patients in D Ward who are there for reconstructive surgeries following battles with noma. I've written about this disease before;
Aissa's story
is a prime example of the havoc it can wreak in a person's life. Ninety percent of those who suffer a noma infection will die, leaving one out of ten behind, horribly disfigured and doomed to a lifetime of shame here in West Africa where
different
is often the same thing as
cursed.
Several of my patients were in for these surgeries; I just admitted the smallest seven year-old I've ever met on Friday so we could clean his wound over the weekend in preparation for surgery today. As a pediatric nurse, I ended up taking care of all the little ones, but there are four adults in the wards right now who are also undergoing the extensive, painful process of rebuilding faces that just aren't there anymore.
Sometimes we see miracles, and sometimes the healing takes much longer. For these four, the battle is not just against a lifetime lived on the fringes but also against infection and malnutrition and wounds that just aren't getting better.
So we're going to turn to the One who knows them, who created them and wept over them when they fell ill all those years ago. We're holding a twenty-four hour prayer vigil for Marietou, Alpha, Fodi and Bala, starting tomorrow (Tuesday) at eight AM our time (four AM in New York) and running through eight AM on Wednesday. The last time I asked for prayer on this blog, it was for the
six hundred
pink
sheets
, and in less than a week, all six hundred patients had someone praying for him or her.
We don't have a week this time; starting tomorrow morning, we're storming the gates of heaven on behalf of these precious four. You don't have to pray all day long, but please stand with us as we plead with the One who holds them in the palm of His hand.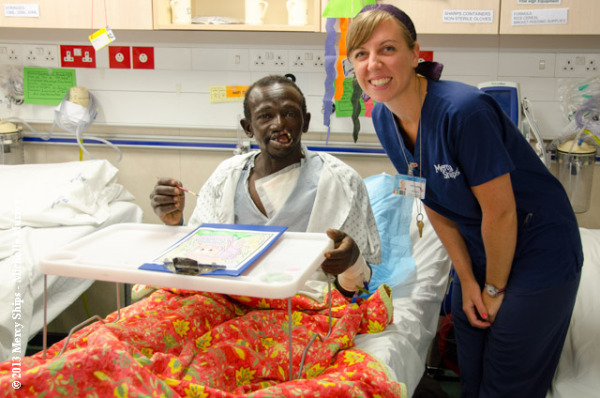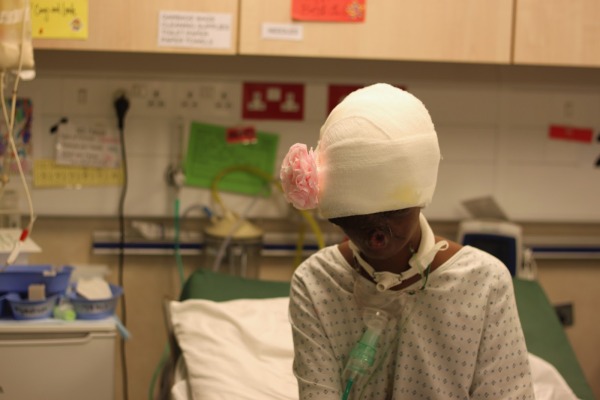 (Bottom photo by Deb Louden.)
If you're willing to pray, would you let me know in a comment or an e-mail? I'd love to be able to share with Marietou, Alpha, Fodi and Bala just how many people from around the world want to be a part of their healing.