Sitting here on the cusp of a new year, there is too much in my heart for me to keep it there, and so I turn here, just like always, to let it overflow even though it's been nothing but echoes and cobwebs in this place for far too long.
A year. A whole year, the first time we've turned over every single page on the calendar with him by our sides, and it feels monumental and important and terrifying all at once. I look back over these last nearly four hundred days, exactly two thirds of his life, and, as per usual, it looks nothing like what I expected. Somehow we've spent only two of them in a hospital bed, visited the ER only a few times (with a few fingers and all my toes left over if I lose count), and it just doesn't make sense that this boy with everything wrong inside should be doing so well on the outside.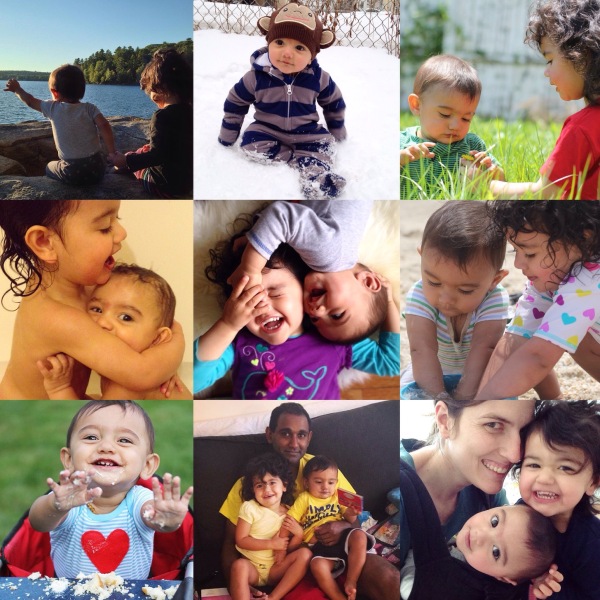 It's a different kind of hard, having a healthy sick kid.
Don't get me wrong. This is nothing like the hard that so many of our friends have experienced this year. It's not the crushing, exhausting hard of sitting in a hospital, waiting for someone else's tragedy to offer your child hope. Not the searing, agonizing hard of walking out of that room with empty arms and an empty heart. Please hear me. I am in no way trying to compare these apples to those oranges.
But maybe this is what makes it so impossible, the apples and the oranges and never knowing which it's going to be when you take a bite. Every time I reach for the next size of pajamas or pull things in next year's size out of a bag of handmedowns, there's a voice that reminds me that, despite the fact that he's almost breaking off the top of the growth charts for height and learning new words faster than I can keep track of them, this is a boy without a guarantee. I go to reorganize the closet in my front hall, and even though I haven't touched it since April, I can't bring myself to put my hospital 'go bag' anywhere else. Just in case.
And that's why this sweetness is always laced with bitter. Knowing that, on paper, with his heart all hollowed out and his organs scattered like buckshot, my son really shouldn't be able to be who he is in all his bright-eyed, wild-dancing glory, means that I have spent this year with one eye open, never letting myself fully relax, because for a child with half a heart,
what if
is always going to mean something more like
when
.
This is the narrow beam on which I balance, none too gracefully if I'm honest. We have been given the indescribably precious gift of time, and it's somehow been so much more than just time marked by hands revolving on a clock face. This boy has taken my ordinary life and spun it through with something that feels like magic. I'm breathless with the beauty I can suddenly see in every last mundane, magnificent moment, and I know I just need to be grateful, but I still can't stop asking why. Why me? Why us? Why have the monsters stayed quietly in our closets and under our beds when so many other heterotaxy families are fighting tooth and nail every day to keep them at bay?
Every perfect day with my son is a day where I am achingly aware that I was not promised any of this. Every shining moment when I think my heart is going to burst, whether from watching his sister sing to him across a sunlit room or handing him to his daddy to settle in for a nap or snuggling with him in our nest of blankets before the sun comes up, every one of these is a moment that makes it harder to believe that this perfect ordinary is tenuous and breakable and so very, very fragile.
I don't really know what I'm trying to say. Maybe it's that I need you to understand how scared I am, even if it seems like I don't have any reason to be. Maybe I need to give a voice to these fears that, even when things are going so right, I am somehow getting it wrong. It's so hard to look like everyone else from the outside but to know that, at our core, we have been changed irrevocably by this boy of ours.
We don't love the same way any more. We can't. This is a new love, one shot through with grief and fear, reinforced with the deep, quiet realization that a life without guarantees is maybe the best kind of life after all.
So here's to the new year. Here's to admitting that I don't really know how to mother a medically complex child who also happens to be inexplicably healthy. Here's to many more shining moments in the face of the looming darkness, to bigger shoes and life lived with wild abandon in the face of everything that could go wrong. Here's to apples and oranges and praying with everything in me that I'll have the courage to hold them both if that's what these next months have in store.