Hey, guess what? We're not sailing anymore.
I feel like I just kind of left you hanging there, and I'm sorry for that. I got caught up in the whirlwind of arrival and exploration and the sheer joy of solid ground under my feet, and I forgot to mention that very important fact: we are in the Congo!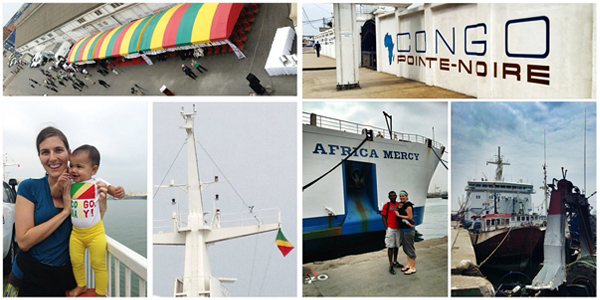 While I know enough by now to know that first impressions aren't everything, that the heart of a place beats so much deeper than what I can touch on the surface, I always like to stop at the beginning of a new place, to look around and catalogue all the things I'm experiencing for the first time.
This is the first time in the history of the organization that Mercy Ships has sailed into a port in Central Africa, and the feeling of newness is palpable around here. It helps, I think, that there are some startling differences between Pointe-Noire and any other city I've docked in.
The first of those differences hit us when we walked out onto Deck Seven to join the crowd at the railings while we approached the dock. Or, rather, it
didn't
hit us. We were anticipating the moist, muggy air and the stifling heat that feels so synonymous with Field Service, but instead we were greeted by a cool breeze and enjoyed all the arrival festivities without breaking a sweat. (If you can explain to me how the country that's directly on the Equator is the one that doesn't make me feel like I'm living in a sauna, you're a better man than me.)
The coolness in the air has lent a surreal feeling to the past few days; it almost doesn't seem like we're in Africa, a feeling that's only compounded when we walk into town. Sure, we're scuffing through piles of sand and dirt, but the taxis that pass are all painted the same way and some of them even have power windows. There's a train station and a working railway line. There are posh cafes and high-end fashion stores, and it's clear from the get-go that we're not in Kansas anymore, Toto.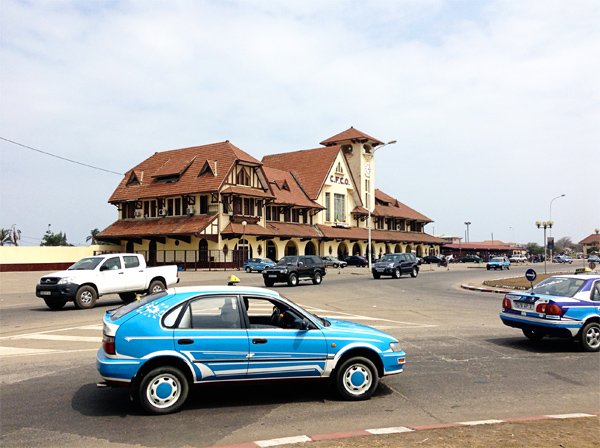 And as much as we enjoyed sitting in one of those cafes with hot chocolate and a croissant on Saturday, it was almost a relief to find ourselves in the crush of the market on Sunday morning, surrounded by vendors selling anything you could possibly want for a
good good price
; it felt much more like home in a lot of ways.
Little by little though, as the shock of the newness wears off, I'm starting to see the rough edges under the fancier veneer here. (And please, you have to realize that what I'm calling 'fancy' is based on a scale of one to ten with Liberia being one and, up until now, Benin being ten; Congo would probably be a real shock to someone who hasn't spent time in this part of the world.) There are sidewalks, yes, but there are also open sewers. There's a supermarket that would rival anything you could find in the States, and there's a woman on the street outside begging you to buy an avocado from the little bag she's holding.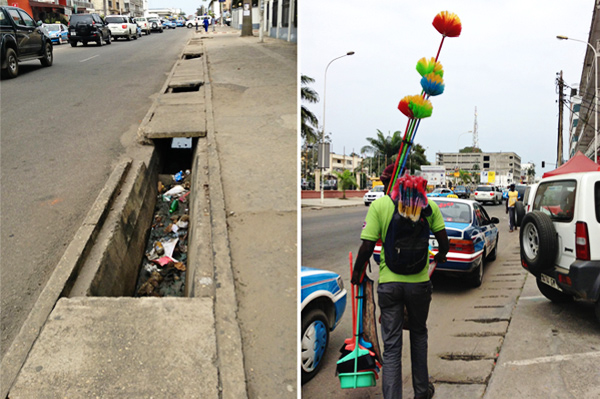 The divide seems vast here, and yet again I'm left wondering where exactly I fit into this picture. And then I walk back to the ship and see the flyers plastered on the wall of the warehouse across from the gangway, the same ones that have gone out throughout the whole country.
Operation Gratuite
: Free Surgery, offered to as many as we possibly can over the next ten months.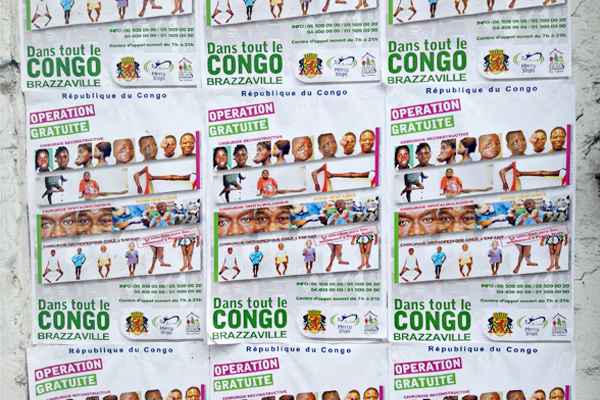 In just two weeks, they will come, and along with most of the crew I'll be there at Screening to help choose the ones who will receive an appointment card.
That's where I fit. In that impossible place between hope and heartbreak, shoulder to shoulder with people from around the world who have been called to pour out their hearts into this country.
Bring it on, Congo. We're excited.