I had one of those moments last night, the one where your boss posts a cryptic question on your Facebook wall and friends in South Africa, Canada, Australia, and the States join in the guessing while you're stuck in England, half laughing and half crying at all the inside jokes, and in the end it turns out that she's staying in your cabin while you're away and the vacuum system backed up. Again. Everyone has those moments, right? Right? (Feel free to scroll right past the following image; unless you're a Mercy Shipper it probably isn't going to make a lot of sense.)

Maybe not. Maybe that's just a community thing. And that's a big part of why I think I've been having such a hard time at the moment.
This past week has been rough in so many ways. Zoe's been sicker than she's ever been in her short little life. Roseola followed by a double ear infection followed by what's starting to sound like bronchitis; days and nights of fevers and vomiting and tears and a little girl who hasn't been herself for so long that I'm starting to forget what my baby is really like.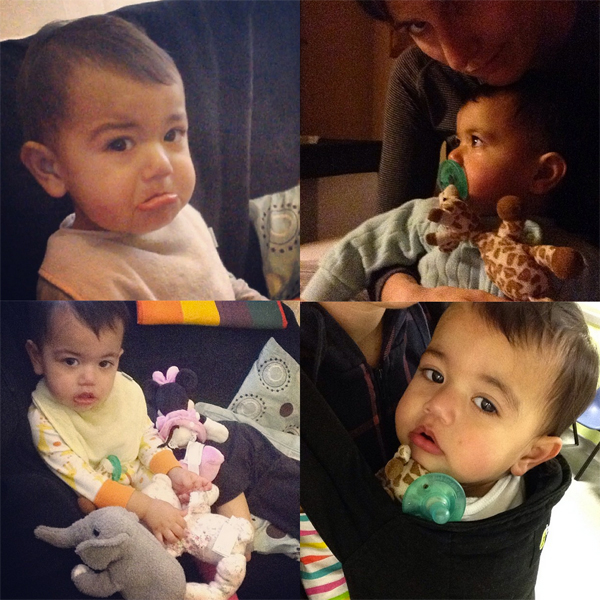 Being alone with a sick child has made me realize all over again how much sense community makes. The hours are long enough when you're a stay at home mom, when it's just you and and a small person whose entire vocabulary pretty much consists of
yes, all done, bubble
, and an extremely garbled version of
belly button
. And when that tiny human feels worse than she's ever felt, and her only way of communicating that is to scream and cry and throw herself on the ground in a hot, shaking heap of snot and tears, well then the days seem to stretch on forever.
And there's no one to stand next to you and tell you it's going to be okay.
The internet is all well and good; I love being able to connect through this blog (when I actually post something) or Facebook or Instagram, but online community can only take you so far. The real, physical, living and breathing kind? There's nothing that can replace that.
Life in community means that you can open your door and someone will be on the other side, someone who can hold the baby or hold your hand when your whole world is a blur of sleepless nights and endless days. It means that you're never really alone, and while that's sometimes annoying and frustrating and you feel like you're always on display, right now I'd give my right arm to be safely back in that fishbowl.
We weren't meant to do this alone. Motherhood is so much easier, so much richer and
righter
when you're doing it shoulder to shoulder with a community of people who can be strong when you're weak, who can share in your triumphs and help you carry the weight of the hard times when taking one more step seems like the most impossible task. If this time on land has taught me one thing, it's this.
Well, this, and the fact that I am not very good at making sweet potato fries. But that's a post for another day.