It's funny how your perspective can shift so wildly, how a
good day
can come to mean something so different than it did a few months ago. Today was a good day. We spent four hours of it in the car, three of it in hospital waiting rooms and darkened ultrasound suites, and all I can think is how happy I am that my son's heart rate, while still lower than what's considered normal for a baby of his age, was higher than the last time we checked on him.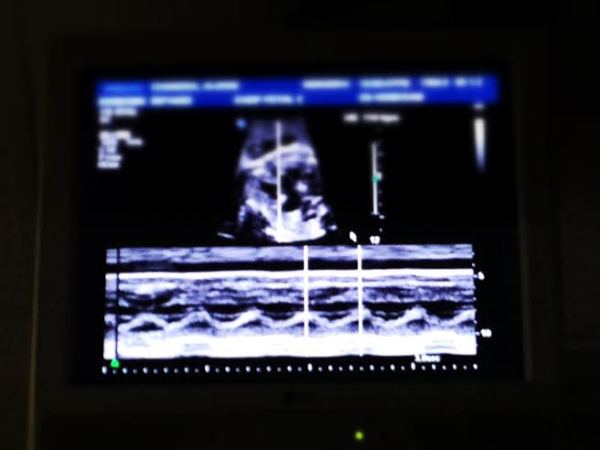 I almost didn't notice the missing pieces in that little heart. (Almost.) Seeing the waves trace their path across the screen, rising and falling in that steady beat was enough to put a smile on my face, and having the doctor come back in to try and give us a look at his face only to find him licking his placenta and stretching straight out to push his feet as far into my ribs as possible while she cooed about how cute he is just felt so normal.
Granted, the day also included a meeting with an anesthetist in which we had to discuss the very real (albeit small, hopefully) possibility that Ethan won't tolerate labour and will need to be delivered by emergency c-section. And we sat with a lactation consultant who explained that it will be important for me to spend lots of time at Ethan's bedside so that I'll expose myself to the same ICU germs he's around and make antibodies to pass to him through my milk since it's likely that his spleens won't work properly.
I sit here on the couch in the house where I grew up, my family all around me, and it seems impossible that my life could contain such wild contrasts. That a hollow heart on a screen could look normal, that I could calmly discuss the fact that my child will almost certainly be fed through an NG tube (at least for a while), that spending much of the long car trip home on the phone making appointments for yet more ultrasounds and doctor visits was the natural price to pay if I wanted to have time to pick strawberries with Zoe when we made it home.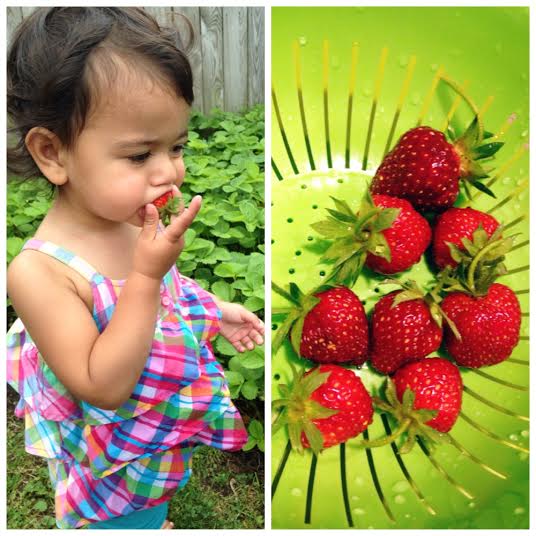 I guess this is just how it goes, and there's something almost comforting about how you can find a rhythm on even the rockiest seas. Maybe all those years on a ship, the constant change and push and pull of extreme emotions, were really preparing us for this.
Whatever the case, we've been feeling a real sense of peace as we move closer to Ethan's birth. There are still nights where I wake up and can't fall back to sleep as the
what ifs
and
how will we ever make it throughs
race around my mind, but God is quietly and constantly showing His faithfulness.
We got the keys to the house we'll be staying in near the hospital after our appointment today. The woman who lives there let us know that the downstairs neighbours (who are, funny enough, another white woman and her Indian husband) have an extra parking spot that we can use for the summer. Yet another answered prayer, another light to guide us through the darkness.
A few nights ago, I was finally able to admit to myself (and a Facebook group for heterotaxy families that I'm part of) that I wasn't feeling excited about Ethan's birth, that all I was feeling was fear surrounding what should be an incredibly joyful event. I know that, to an extent, this is normal; his birth and the time afterwards aren't going to be the same as Zoe's (not even remotely), and there is a lot of uncertainty about what he'll be facing. But at the same time, I've been worried that I'm doing my little boy a disservice by focusing only on the frightening parts about the days to come. It's just so hard to get excited when you don't know how long you'll get to have him for, when you don't know how hard his life will be or how much of it he'll have to spend in hospitals, attached to all sorts of equipment.
I've been wanting to nest, but when you're living in your parents' basement and you don't know whether your kid is going to make it to his first birthday, that sort of thing is incredibly difficult, and so I've felt detached from so many of the fun, happy things that should mark the end of a pregnancy. One of the mamas on the Facebook group shared that one of her biggest regrets during her pregnancy was that she didn't trust the future enough to buy any clothes for her son, that she didn't prepare in that way. And I've been the same, but in our case a lot of it has been for financial reasons. We're practical people, and at the end of the day it just doesn't make sense to spend a lot of money on things that we can't know whether we'll need. It doesn't make it any easier to walk though a store and see all the adorable little clothes that I would be picking up if I could guarantee that my child would ever be big enough to need that size.
And of course God heard this, too. The very next day a woman from my church dropped off three enormous bags of clothes, handmedowns from her daughter who I grew up with and who now has four boys of her own. I spent Zoe's entire nap yesterday folding and sorting piles and piles of tiny laundry, finally letting myself picture a little boy who might get to wear them. (Apparently, along with all his other issues, he's going to have a very hard time deciding which of his many Hawaiian shirts to wear to Friday night pizza. This, I think, is a wonderful problem to have.)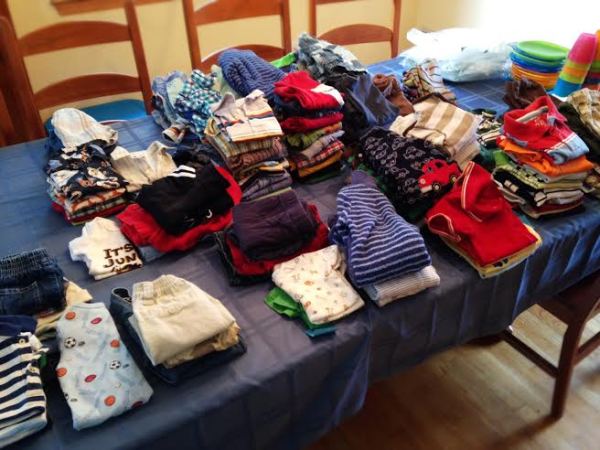 The lactation consultant told us today that she thinks we have really good attitudes about all this; she seemed surprised that we could smile and laugh in the face of all we're facing. I don't think it's our attitudes that are necessarily good, though. It's the fact that we are being carried through this by a God who chose His words carefully when He promised peace that passes understanding.
Because I think back to that office, on the first day nearly three
lifetimes
months ago, how I couldn't stop repeating that this is the one thing I could never do, and it seems like a dream. Because I
am
doing this. Regardless of how impossible it seems. And I will continue to do it, with my family by my side and all of you surrounding us with a covering of prayer to the God who holds this all in His nail-scarred hands. Because my son needs a mama who not only fights for him but who loves every little part of him and rejoices in his life, no matter how different that life might look from the one I dreamed of.
And that's the mama I'm going to be.