There's something magic about New Jersey summers. Last night we welcomed the evening out on the sidewalk with a bucket of sidewalk chalk, my nephew Colton and his seven-months pregnant mama, my cousin Rae. (If you want to be angry with her for looking that incredible while still being that pregnant, go right ahead; she puts the future hypothetical pregnant me to shame, I tell you.)
Colton was in classic almost-two year old form, scribbling with chalk, playing in the grass and exploring down the street with just one short pause to give his little sister a kiss.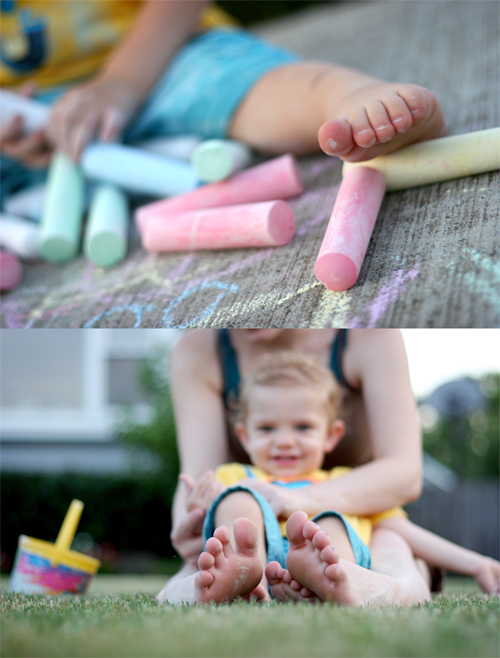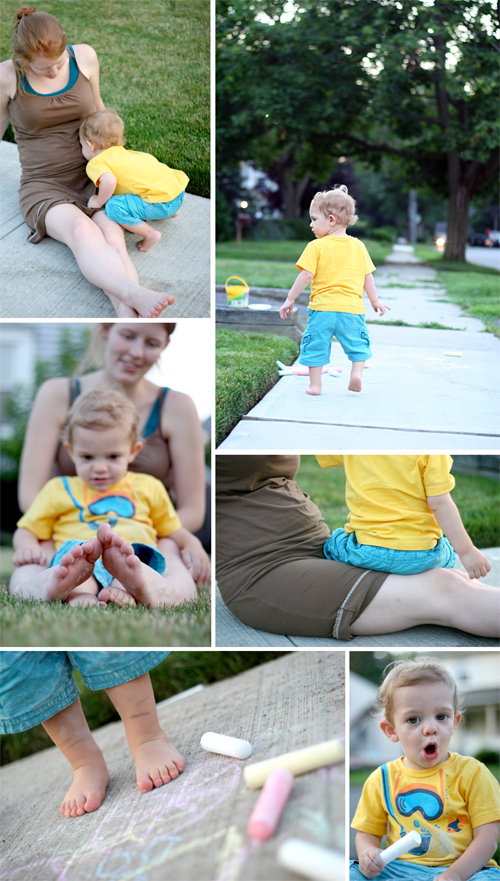 And when a bug crawled over his face and scared him, he forgot that he didn't really know me and jumped into my arms, holding as tight as ever his tender hands could, very gravely asking me if I knew
what happened?
I came home. That's what happened, and days like yesterday remind me why that's such a good thing.