These are a day late, due to the fact that I dropped the dear HoJ off at the airport yesterday morning at the awful hour of five. In the morning, people. Is that even legal? Which then meant that I had to get myself back to bed until eleven. (I only admit that given the fact that I am still recovering from a tropical disease. That's why I sleep so much. Please don't think I'm lazy.) And when I woke up, it turned out I was heading into the city to hang out with a good friend (more on that later), and by the time I got home it was most definitely time to sleep again.
With no further apology, a few calendars to grace your desktop for September.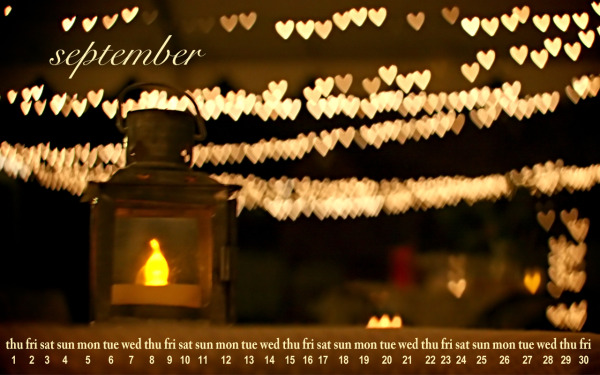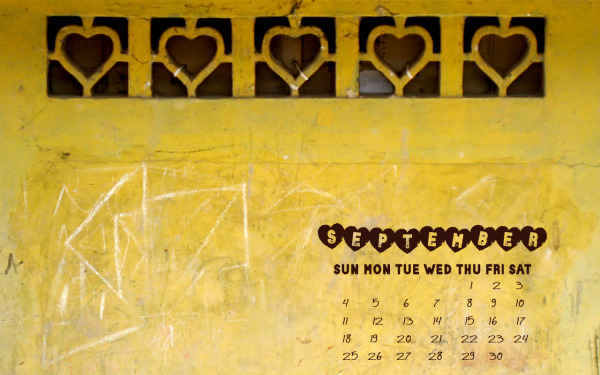 It's all things I love to mark the season I love best. St. Patrick's at night, bokeh shaped like things and texture on walls in the third world. As always, click on the photo to get to the larger version.
Happy Septembering, everyone. And if you'll excuse me, I'm going to head back to Canada to see a couple of the cutest nieces in the world.